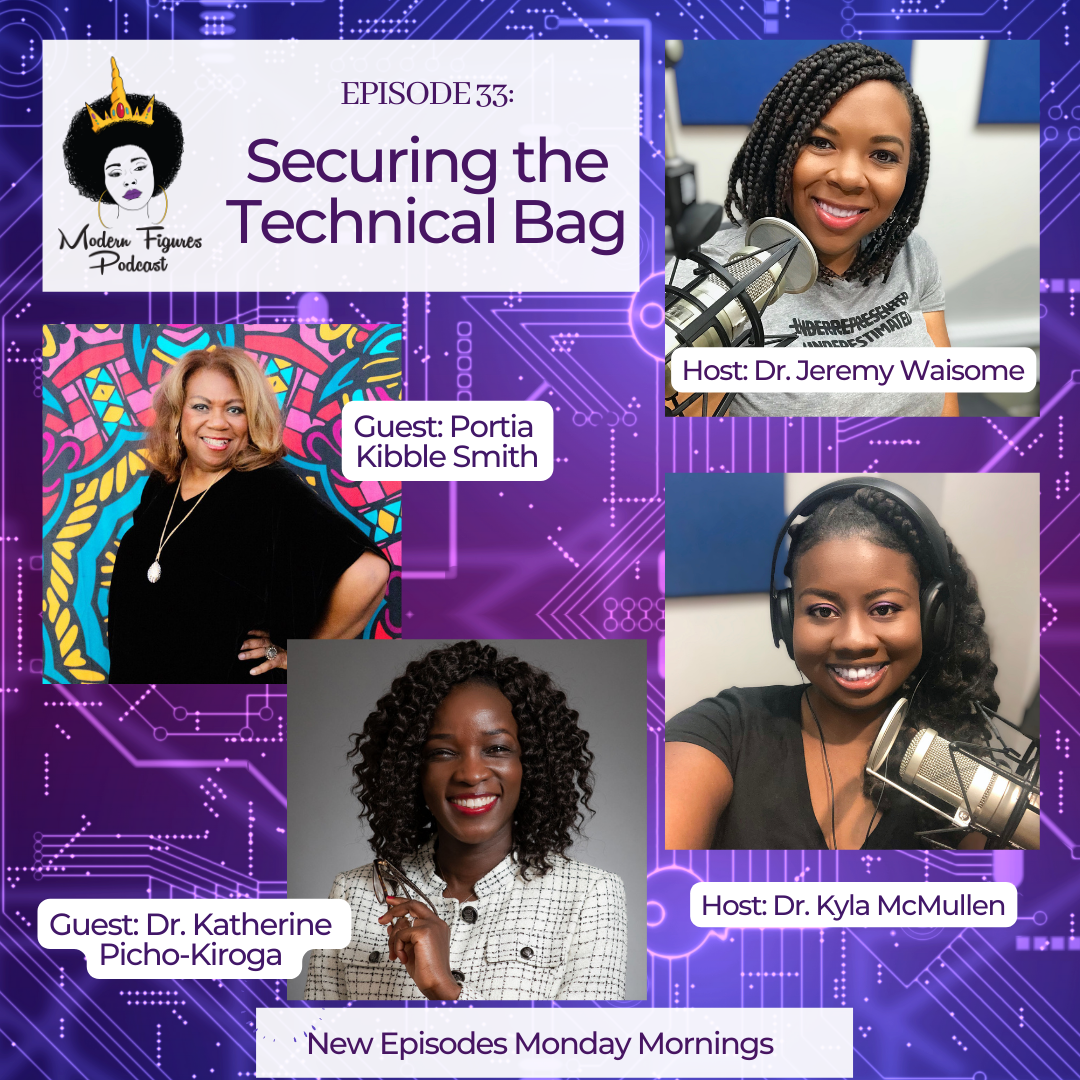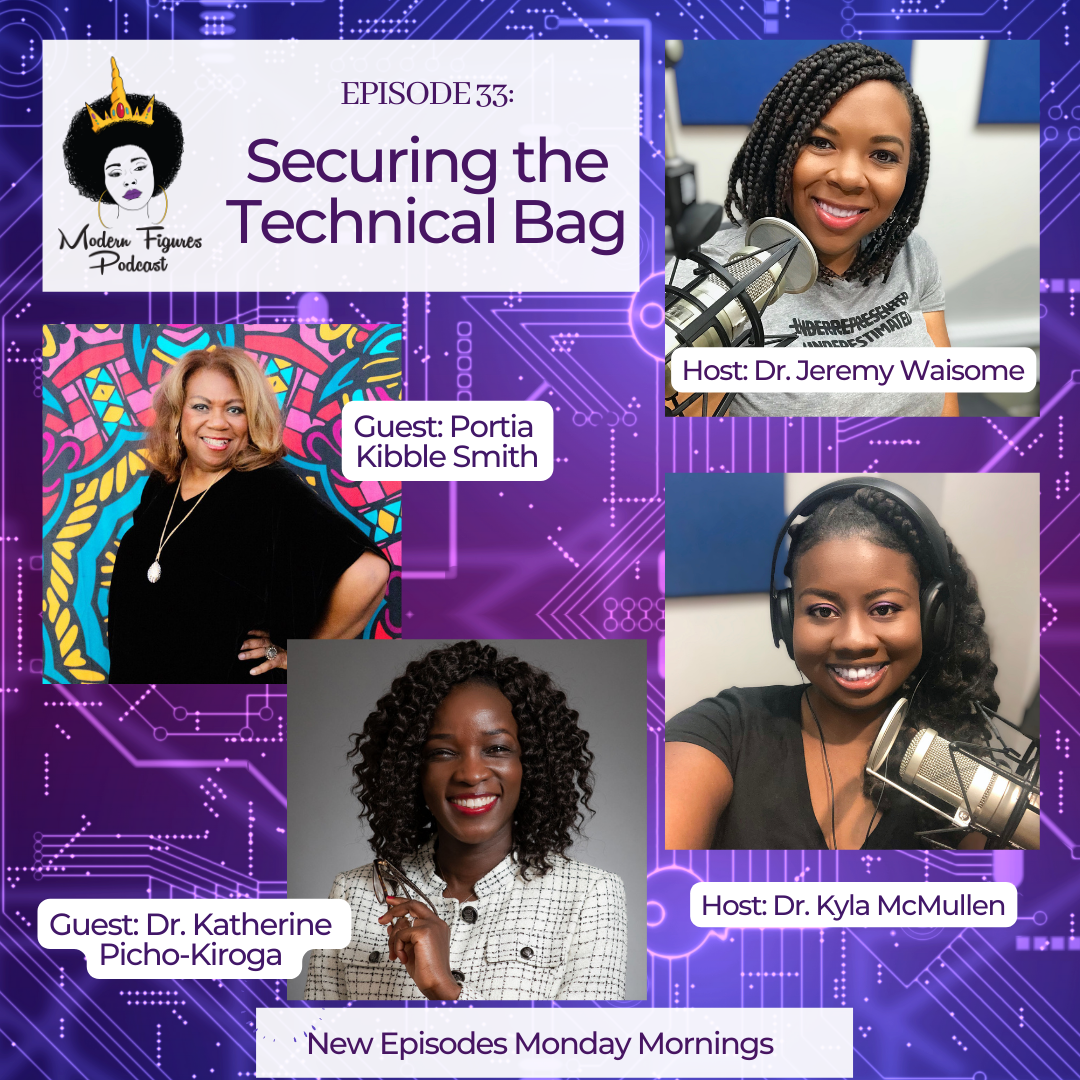 Episode 33 – Securing the Technical Bag
Hosts: Dr. Jeremy Waisome & Dr. Kyla McMullen
Guests: Portia Kibble Smith and Dr. Katherine Picho-Kiroga
Portia's LinkedIn: Portia Kibble Smith
Portia's Email: [listen for it in the episode … because … bots]
Katherine's Twitter: @drkpicho
Katherine's LinkedIn: Katherine Picho-Kiroga
Katherine's Research Lab: RISE Lab
Karat's Website: https://karat.com
Brilliant Black Minds Program: Brilliant Black Minds
Episode Description: In this episode, Portia and Katherine delve into how they work with Karat to identify the factors that are keeping capable Black people out of tech jobs. They have launched the Brilliant Black Minds program to address these gaps and help Black people and a full-time job in tech. If you haven't heard, Karat is the go-to company when it comes to finding and interviewing software engineering talent that goes to big tech companies. In fact, they have committed to offering $1 million dollars of free support to get Black people into tech. The episode is full of practical tips for entering the tech workforce as a person of color. If you're thinking of changing careers and/or making your break into tech, this is the episode you shouldn't miss.
Portia's Bio – Portia Kibble-Smith is the Head of Diversity Equity and Inclusion at Karat. She has dedicated her career to helping more Black professionals land roles within tech and continues to pioneer that work at Karat. She has played a key role in helping launch the Brilliant Black Minds program to honor the rich legacy of genius found throughout Black America and empower the next generation of Black engineers, and co-authored the Interview Access Gap Report for Black Engineers alongside Dr. Katherine Picho-Kiroga and Dr. Legand Burge III.
Katherine's Bio – Dr. Katherine Picho-Kiroga is a quantitative research methodologist by training, with a doctorate in Social and Educational Psychology from the University of Connecticut. Katherine's research centers on the role of social learning contexts and their impact on the interest, engagement and performance of women and people of color in Science Technology Engineering and Mathematics (STEM). Specifically, she seeks to understand key contextual factors that exacerbate stereotype threat in K-12 school settings, and how these contexts interact with psychological factors to sabotage the achievement of members of these groups in STEM.