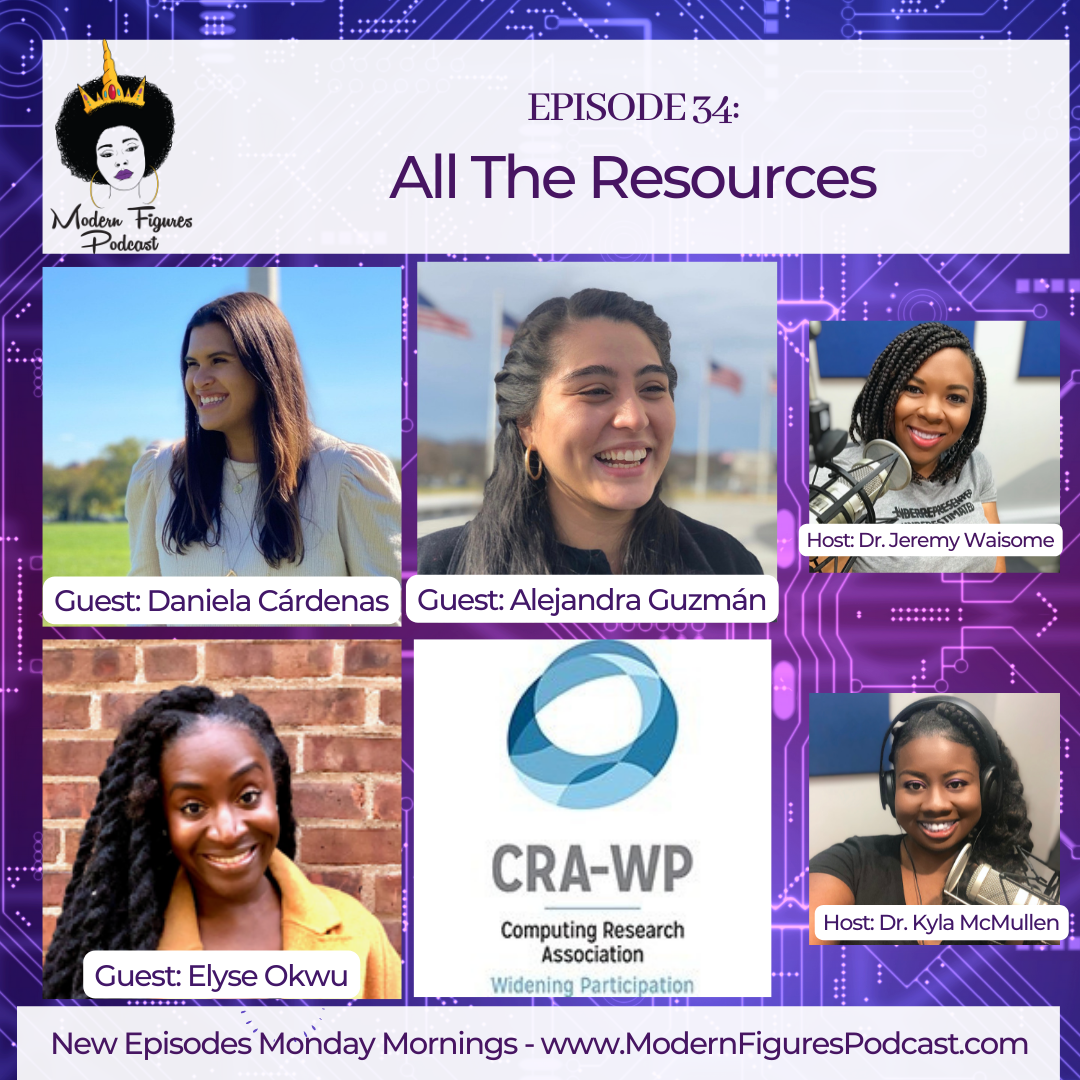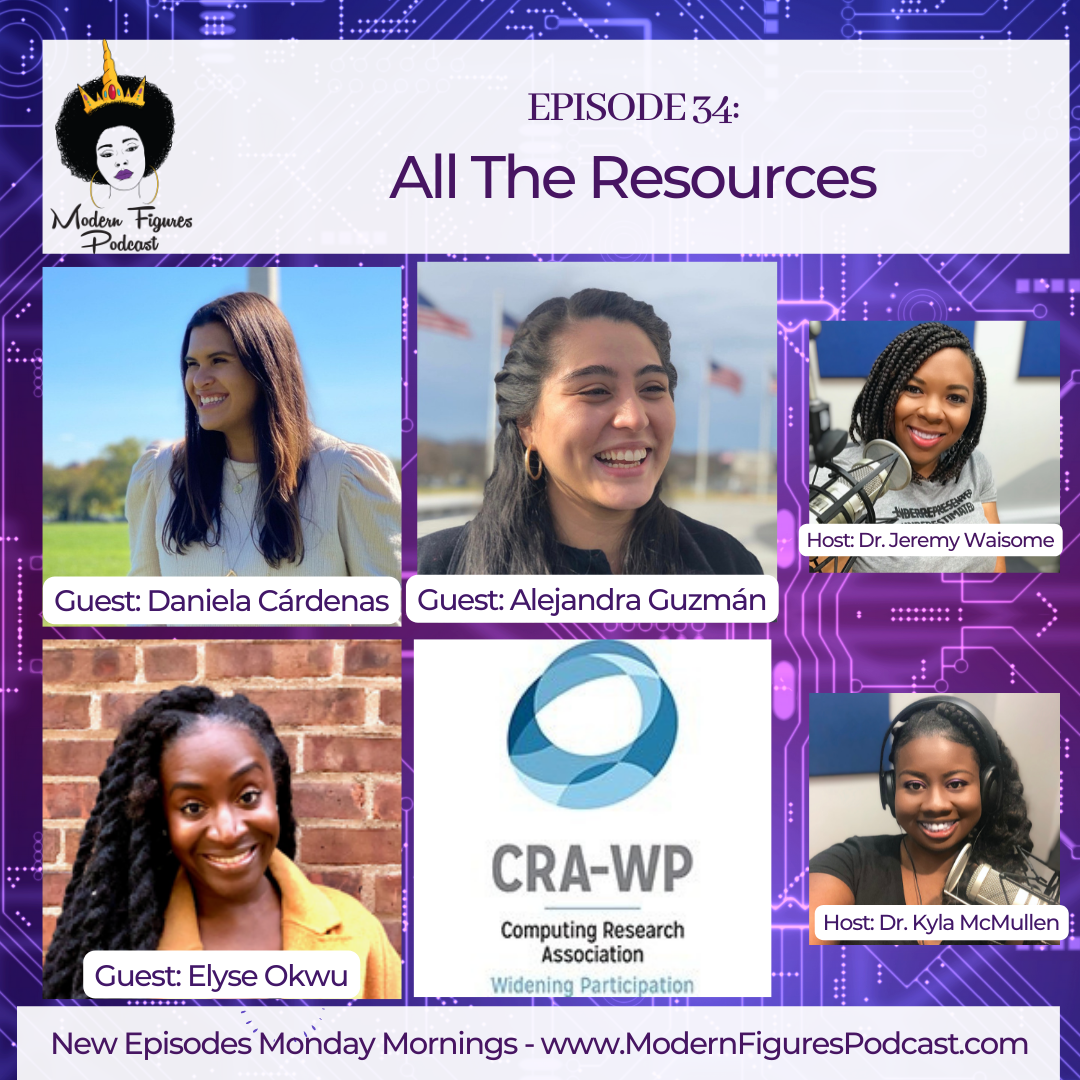 Episode 34 – All The Resources
Hosts: Dr. Jeremy Waisome & Dr. Kyla McMullen
Guests: Daniela Cárdenas, Alejandra Guzmán, and Elyse Okwu
Episode Description: In this episode, Alejandra, Daniela, and Elyse discuss all of the resources! This dynamic trio works within the Computing Research Association to manage, organize, and implement programs that create positive experiences for individuals from populations underrepresented in computing research and education. So whether you are an undergraduate student interested in computing, a graduate student looking for community, an early or mid faculty, or someone working in industry, they probably have a program for you. Many of the guests we have had on the podcast have mentioned these exact programs or programs very similar. They have talked about how integral the programs were in their success in the computing world, so we wanted you to hear from the women helping make it happen!
Daniela's Bio – As Sr. Program Associate, Daniela supports CRA and CRA-WP program activities with administrative and logistical matters such as planning meetings, workshops, outreach activities, and committee support. Daniela holds a Bachelor's Degree in Political Science and Government and a minor in Education from Florida State University. In her spare time, Daniela enjoys boxing, painting, and spending time with friends.
Alejandra's Bio – Alejandra graduated from Brown University in 2015 with an Education Studies degree. During her undergraduate career, she was deeply involved with student organizations that supported underrepresented student communities such as first-gen, low-income, etc.
She has continued that work in her professional career as she supports disenfranchised students, particularly in STEM fields. Before joining CRA, Alejandra promoted computer science learning through Code Success, a Google-sponsored program at the National Society of Black Engineers (NSBE), which focused on enhancing NSBE members' CS technical skills as well as professional skills to ensure they were job ready upon graduation. In her free time, Alejandra enjoys spending time with her family, reading, running, and playing with her cats.
Elyse's Bio – Prior to joining CRA-WP, Elyse worked as a research associate at Arizona State University to examine factors of persistence for women in STEM doctoral programs nationwide. At the University of Pittsburgh's Swanson School of Engineering, she worked with INVESTING NOW to expose young women to engineering. Elyse is passionate about working with underserved populations to ensure that access and equity are attainable in their quest for education in STEM.

Elyse holds a Master's of Education from the University of Pittsburgh and a Bachelor's in Mass Media Arts from Clark Atlanta University. She is an HBCU enthusiast who believes in helping students "find a way or make one" in higher education. Elyse is the proud mother of a sweet toddler son, and their happy place is the beach.