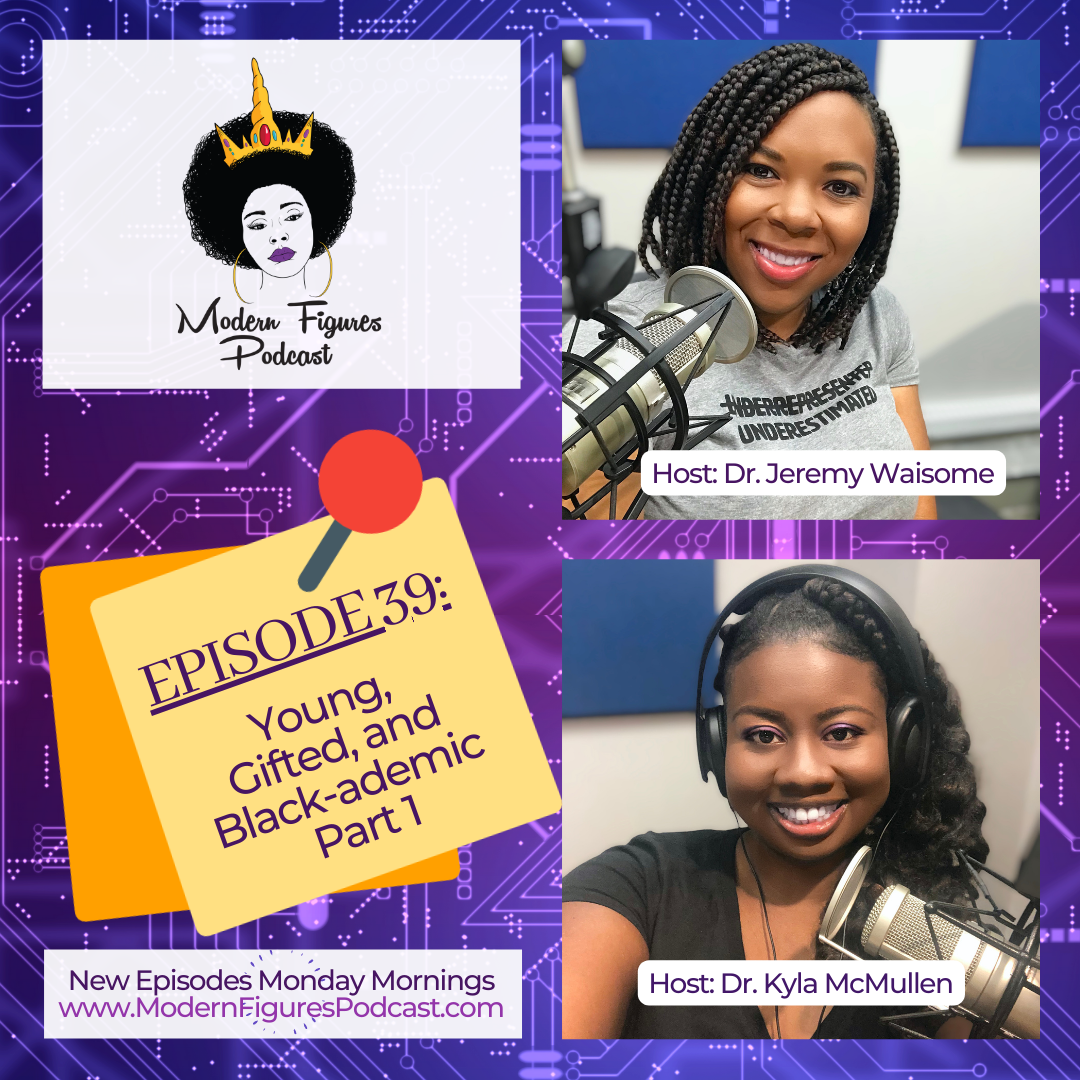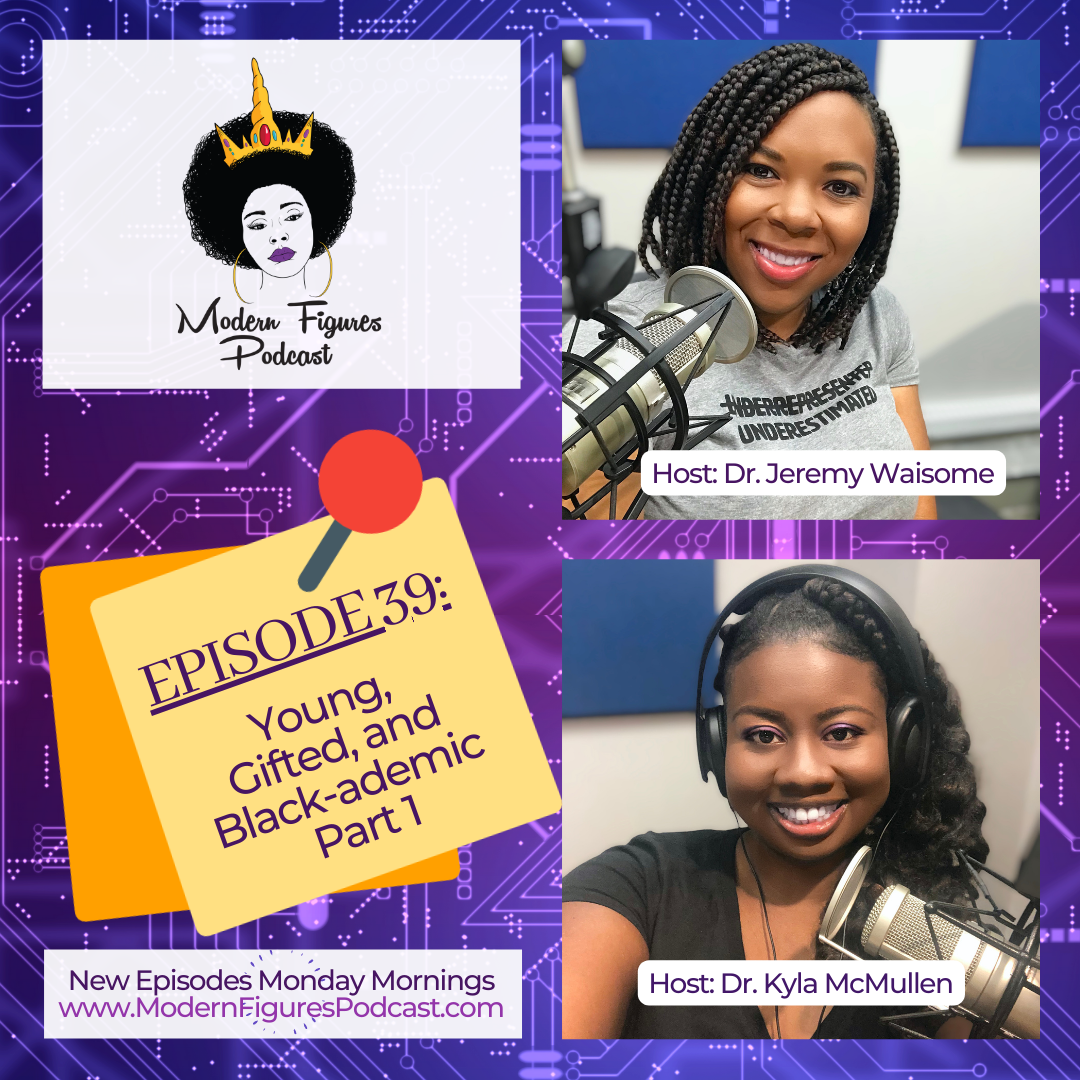 Episode 39 – Young, Gifted, and Black-ademic Part 1
Hosts: Dr. Jeremy Waisome & Dr. Kyla McMullen
Twitter:
.@jeremywaisome
Episode Description: This episode is part of a series dedicated to giving the Modern Figures Podcast listeners the inside scoop of a career in academia directly from our hosts, Dr. Jeremy Waisome & Dr. Kyla McMullen.
From mapping out a career path and investing in yourself to navigating tenure politics, this series will cover it all. Consider this your window into the inspiring, and sometimes a bit messy, life of academia.

Jeremy's Bio –
Dr. Jeremy Waisome is an Instructional Assistant Professor in the Department of Engineering Education where she conducts research on broadening participation in science, technology, engineering, mathematics, and computing (STEM+C). She is particularly interested in understanding how formalized mentoring programs impact student trajectories and self-efficacy.


Kyla's Bio – Dr. Kyla McMullen earned her Bachelor of Science in Computer Science from the University of Maryland, Baltimore County (UMBC), where she was also a Meyerhoff Scholar. She earned her Masters and Ph.D. degrees in Computer Science and Engineering from the University of Michigan (2007-2012). While earning her Ph.D. she was also a faculty member at Wayne State University in Detroit, Michigan. At Wayne State University she taught computer literacy courses to over 2,000 students. Dr. McMullen is the first (and currently the only) woman of color to earn a Ph.D. in Computer Science and Engineering from the University of Michigan. She is currently a tenure-track faculty member in the University of Florida's Computer & Information Sciences & Engineering Department. Dr. McMullen has a personal commitment to encouraging women and minorities to pursue careers in computing and other STEM fields. She is the author of "Beautiful, Black, and Brainy" and "Brilliant is the New Black" which showcase hundreds of exceptional young African Americans who excel in STEM fields and don't fit the typical "scientist" stereotype. In addition she is the cohost of a podcast series entitled Modern Figures, which focuses on elevating the voices of Black Women in Computing.