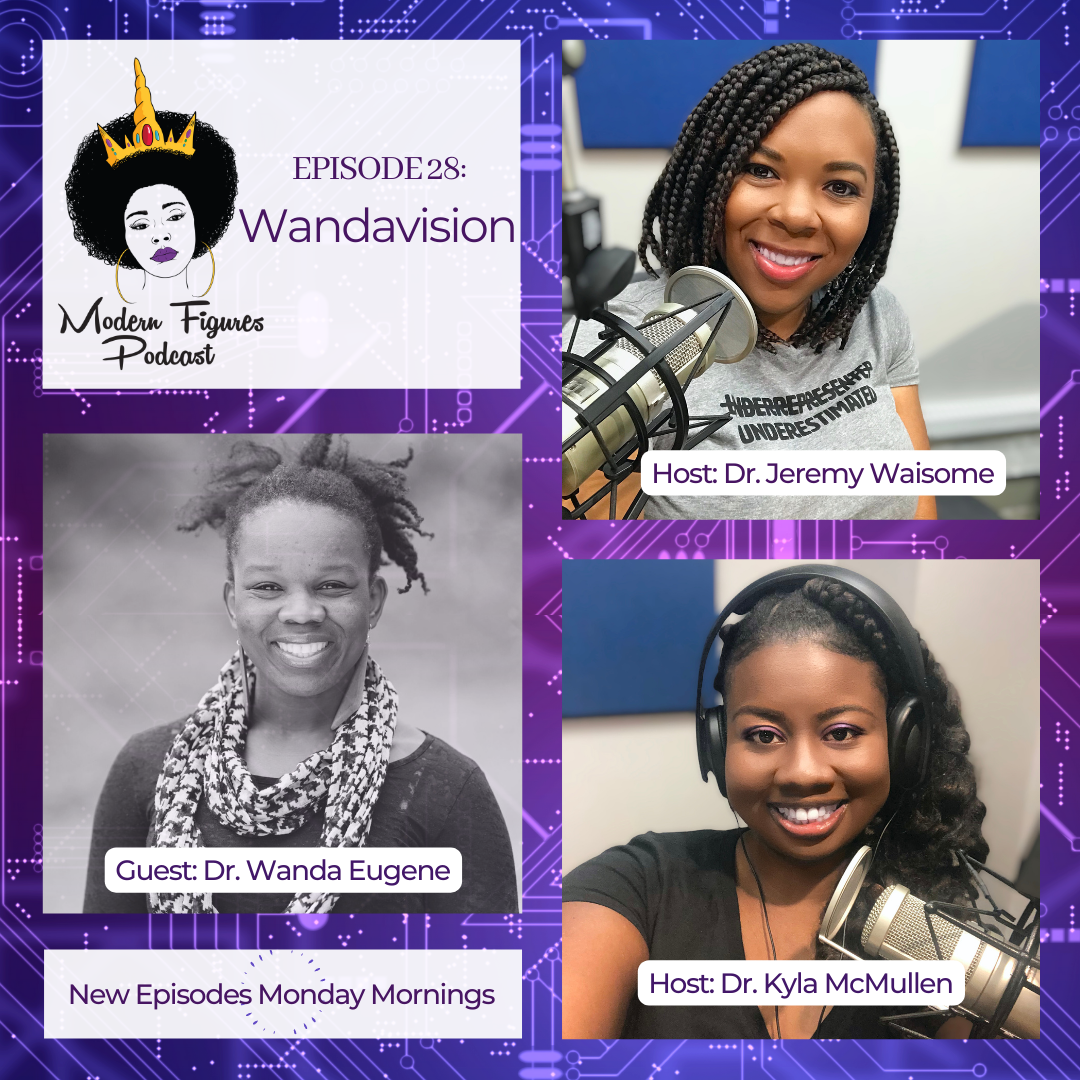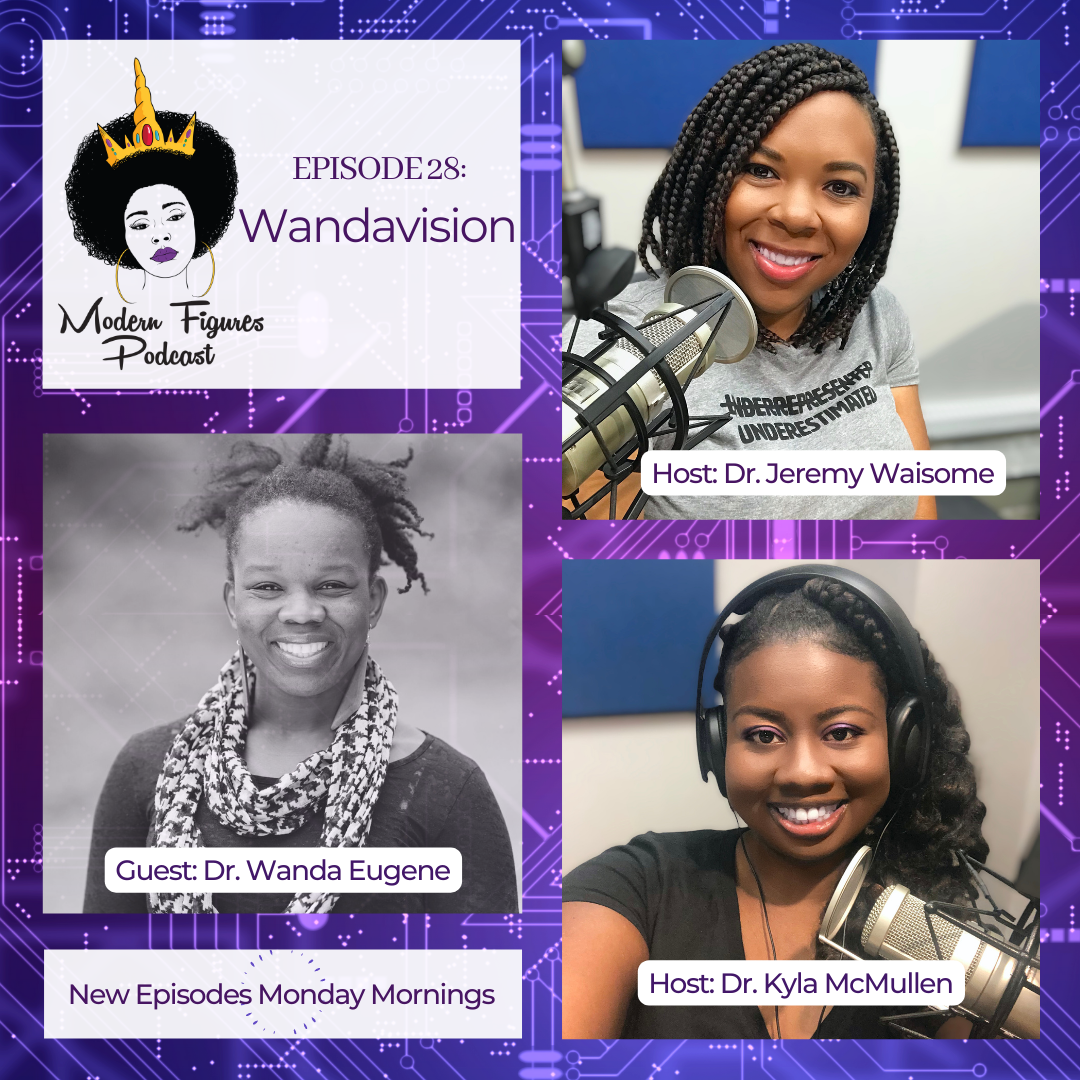 Episode 28 – Wandavision
Hosts: Dr. Jeremy Waisome & Dr. Kyla McMullen
Guest: Dr. Wanda Eugene
Description: Dr. Wanda Eugene, an actor turned engineer, has ALL of the degrees. She found her home and community in engineering through an unlikely path. Hear about how she uses her expertise in computer science, industrial engineering, instructional technology, entrepreneurship, and African-American studies to make her impact on the world.
Bio: Wanda Eugene, Ph.D. is constantly seeking out new ways to leverage technology to engage underserved communities. As a principal at DEEP Designs LLC, she specializes in cultivating technology with vulnerable populations and integrates the strategic direction of the organization. As the Executive Director of Computing and Society Engagement (CASE), she has launched Entrepreneur Diversity in Information Technology (EDIT), a free incubator program that works with underserved minorities to launch tech-based businesses with the support of entrepreneurs like Jimmy John Shark. In parallel with this work, she serves as a Research Assistant Scientist in the University of Florida Herbert Wertheim College of Engineering, Computer & Information Science & Engineering Department, where she explores how cultural, social, and personal surroundings affect the appropriation of computational artifacts and ideas of how they can serve as a resource for the design of new technologies.
Dr. Eugene holds a Ph.D. in Computer Science, a Master's in Industrial Engineering and a Master's in Interdisciplinary Studies specializing in Instructional Technology and African American Studies and a Bachelor's in Electrical Engineering.