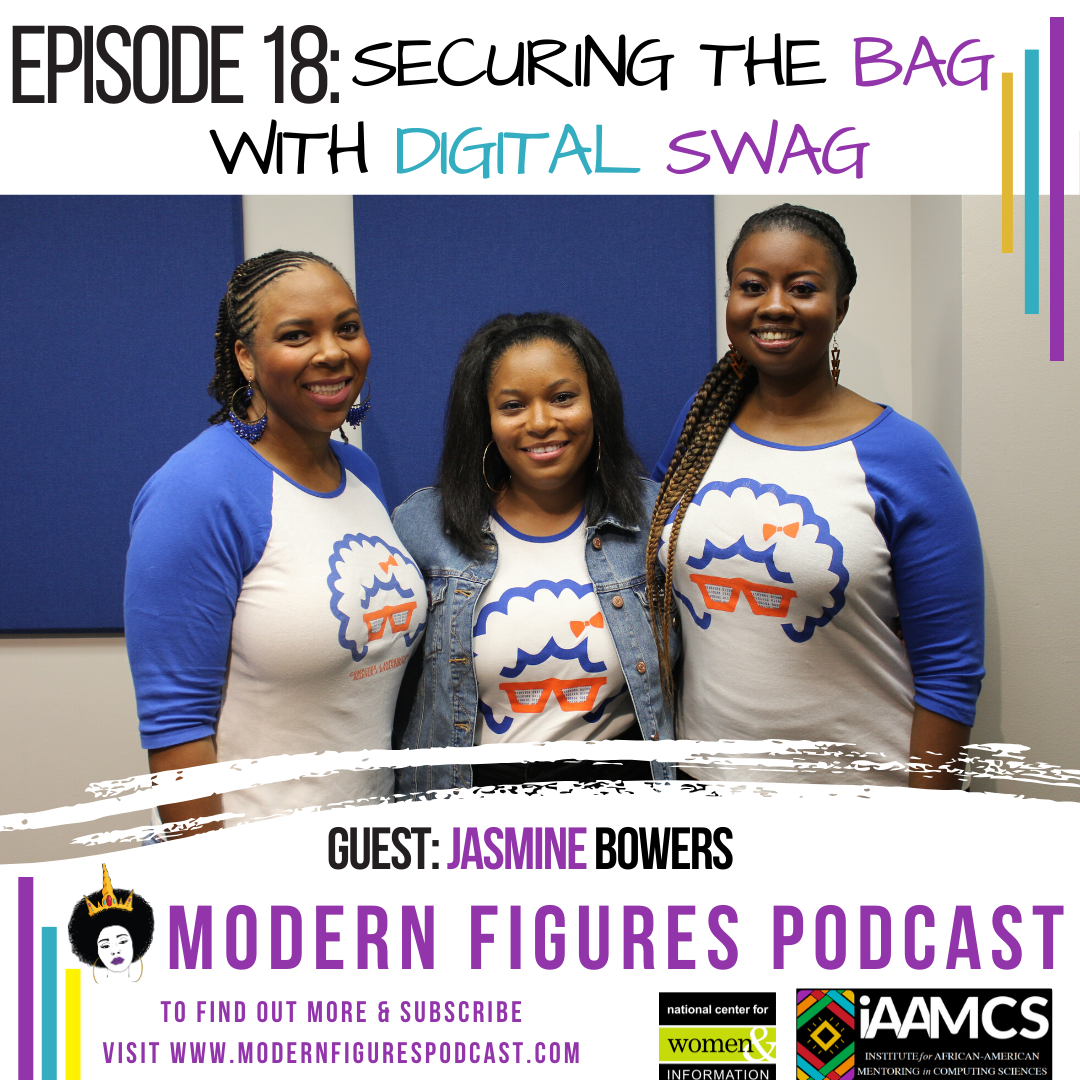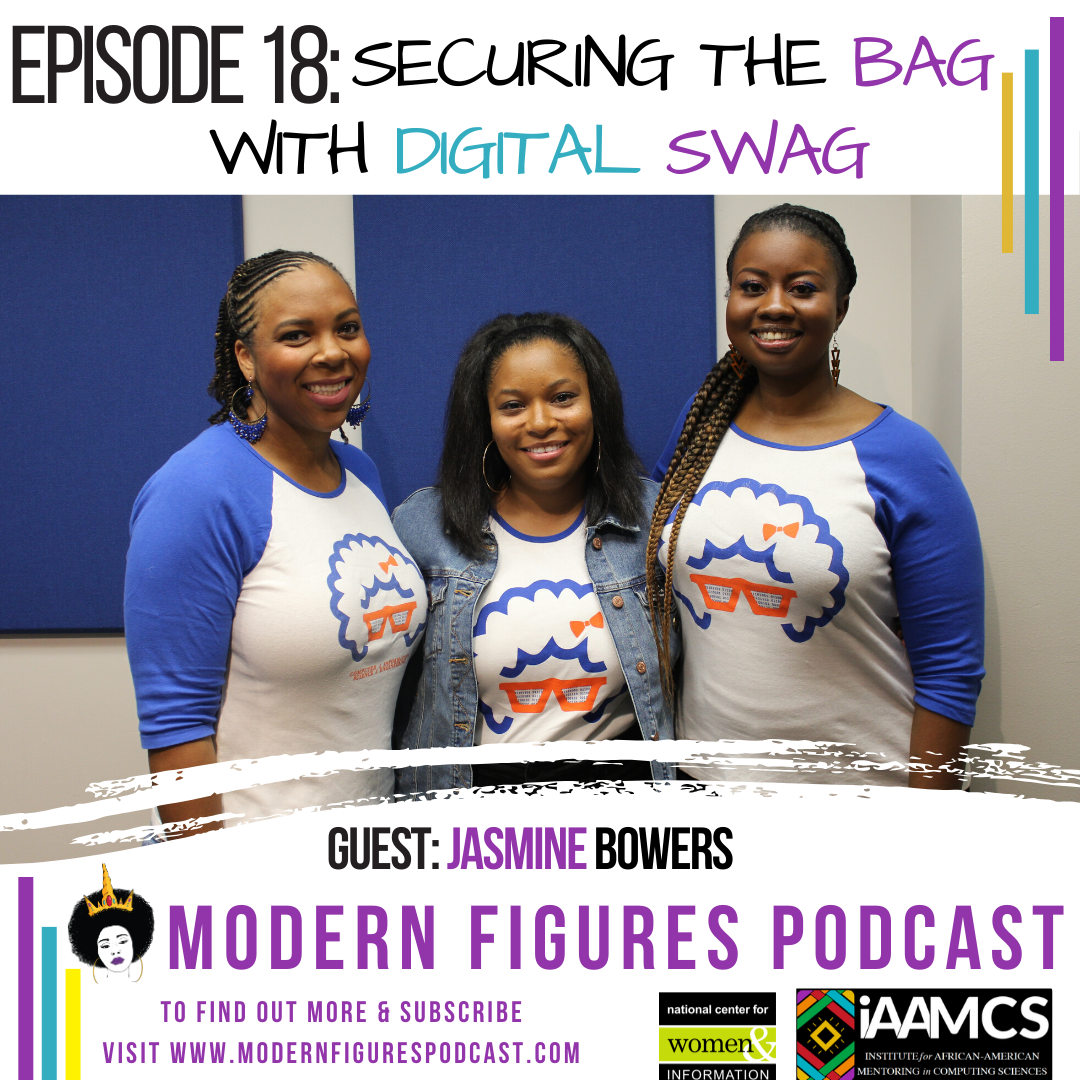 Episode 18 – Securing the Bag with Digital Swag
Hosts: Dr. Jeremy Waisome & Dr. Kyla McMullen
Guest: Jasmine Bowers
Guest and Host Shirts are in Our Store
Website – www.jasminebowers.com
LinkedIn – Jasmine Bowers
Instagram – @JasmineDBowers
Twitter – @JasmineDBowers
Description: Jasmine Bowers is a doctoral candidate researching digital finance privacy and security at the University of Florida. She's known since 11th grade that she wanted to be Dr. Bowers but navigating how to get there has been an unexpected journey. She's seen quite a bit of success publishing and presenting her work, and finding ways to incorporate hip-hop titles per her research advisor. Finding ways to better communicate privacy policies is so important, and usable security is what she's passionate about. Hopefully, through her doctoral research mo(bile) money won't mean mo(re) problems! We also learn about the ways in which she's found ways to set goals and  manage her expectations.
Bio: Jasmine Bowers is a 5th-year computer science Ph.D. candidate at the University of Florida, where she focuses on the privacy and security of digital finance mobile applications under the advisement of Dr. Patrick Traynor. She has published several conference papers, including Regulators, Mount Up! Analysis of Privacy Policies for Mobile Money Services (SOUPS 2017) and Characterizing Security and Privacy Practices in Emerging Digital Credit Applications (WISEC 2019). During her tenure, she has also contributed to several journal publications, including *droid: Assessment and Evaluation of Android Application Analysis Tools ( ACM Computing Surveys 2019) and Mo(bile) Money, Mo(bile) Problems: Analysis of Branchless Banking Applications ( ACM TOPS 2017) . In 2015, Jasmine entered the University of Florida Computer and Information Science and Engineering (CISE) department and the Florida Institute for Cybersecurity (FICS) research lab as a GEM Fellowship scholar. 
She currently serves as a graduate mentor in the University of Florida Ronald E. McNair Post-Baccalaureate Achievement Program. This training program is funded by the U.S. Department of Education and designed to support low-income/first-generation and underrepresented undergraduate students in their pursuit of a Ph.D.
In the summer of 2018, Jasmine served a law clerk at the Electronic Privacy Information Center, a Washington, D.C.based public interest research center that aims to focus public attention on emerging privacy and civil liberties issues. She worked alongside notable attorneys and law students on critical technology and privacy issues. She served as a technical expert during meetings and significantly contributed content for Freedom of Information Act (FOIA) requests, government agency requests for comments, as well as the EPIC website content. Jasmine applied her mobile application analysis skills to contribute technical expertise to an ongoing case. 
Most recently in the summer of 2019, Jasmine served as a Federal Trade Commission (FTC) Office of Technology (OTech) summer intern. Jasmine earned two B.S. degrees in mathematics and computer science from Fort Valley State University (FVSU) and earned an M.S. in computer science from North Carolina Agricultural and Technical State University (NCAT).
Jasmine's passion is helping others, specifically encouraging students to pursue an education in computer science.