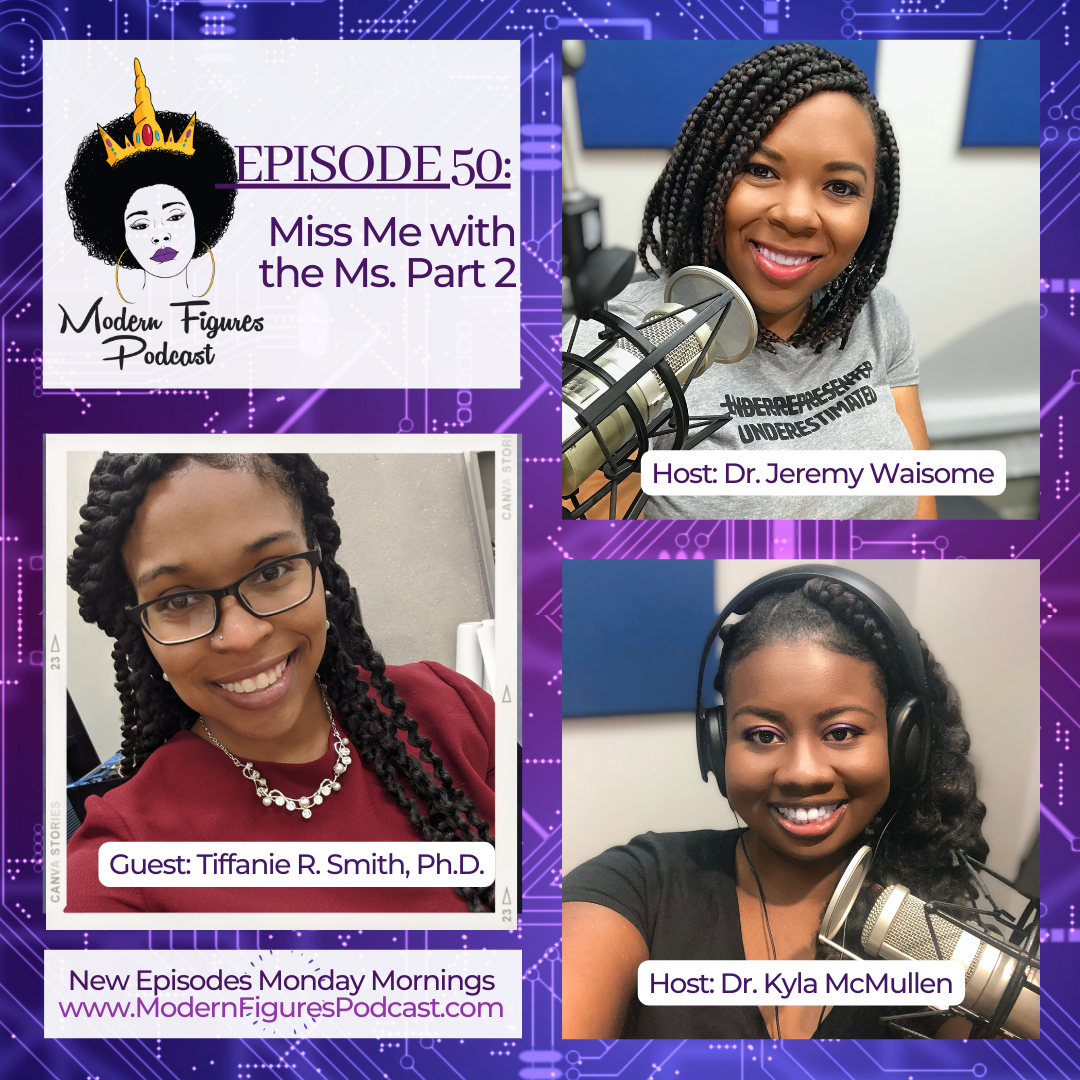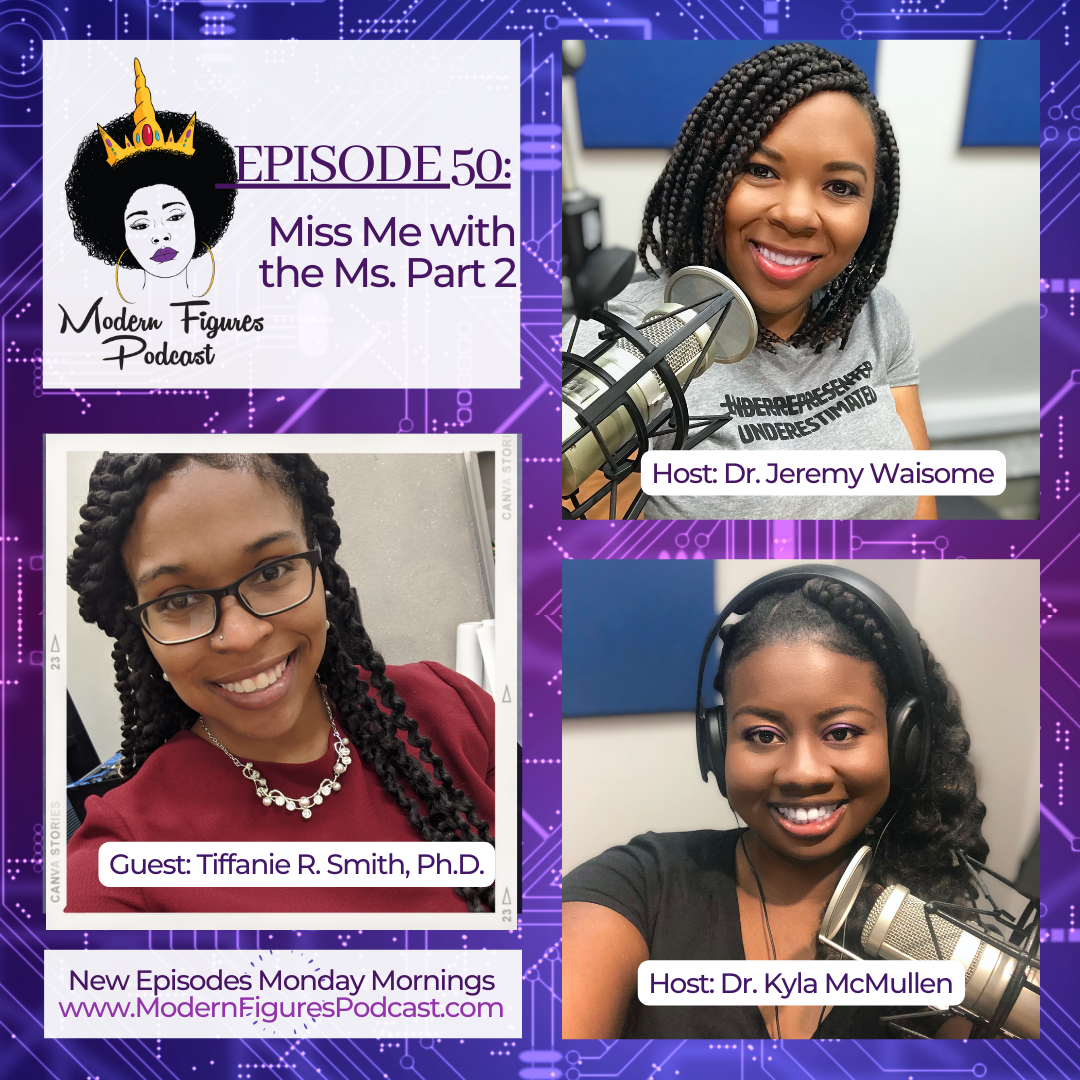 Episode 50 – Miss Me with the Ms. Part 2
Host: Dr. Jeremy Waisome & Dr. Kyla McMullen
Guest: Tiffanie R. Smith, Ph.D.
Episode Description: The conversation continues with Tiffanie R. Smith, Ph.D. as we celebrate reaching 50 episodes! Listen as Dr. Smith shares how she was successful in combining her love of dance with STEM along with why how her students address her is important.
Tiffanie's Bio-
Dr. Tiffanie R. Smith is currently an Assistant Professor of Computer Science at Lincoln University of PA. She received her Ph.D. in Human Centered Computing from the University of Florida in the Department of Computer and Information Sciences and Engineering in 2019. Her research interests include educational technologies, embodied learning, culturally relevant education, and broadening minority participation in STEM.