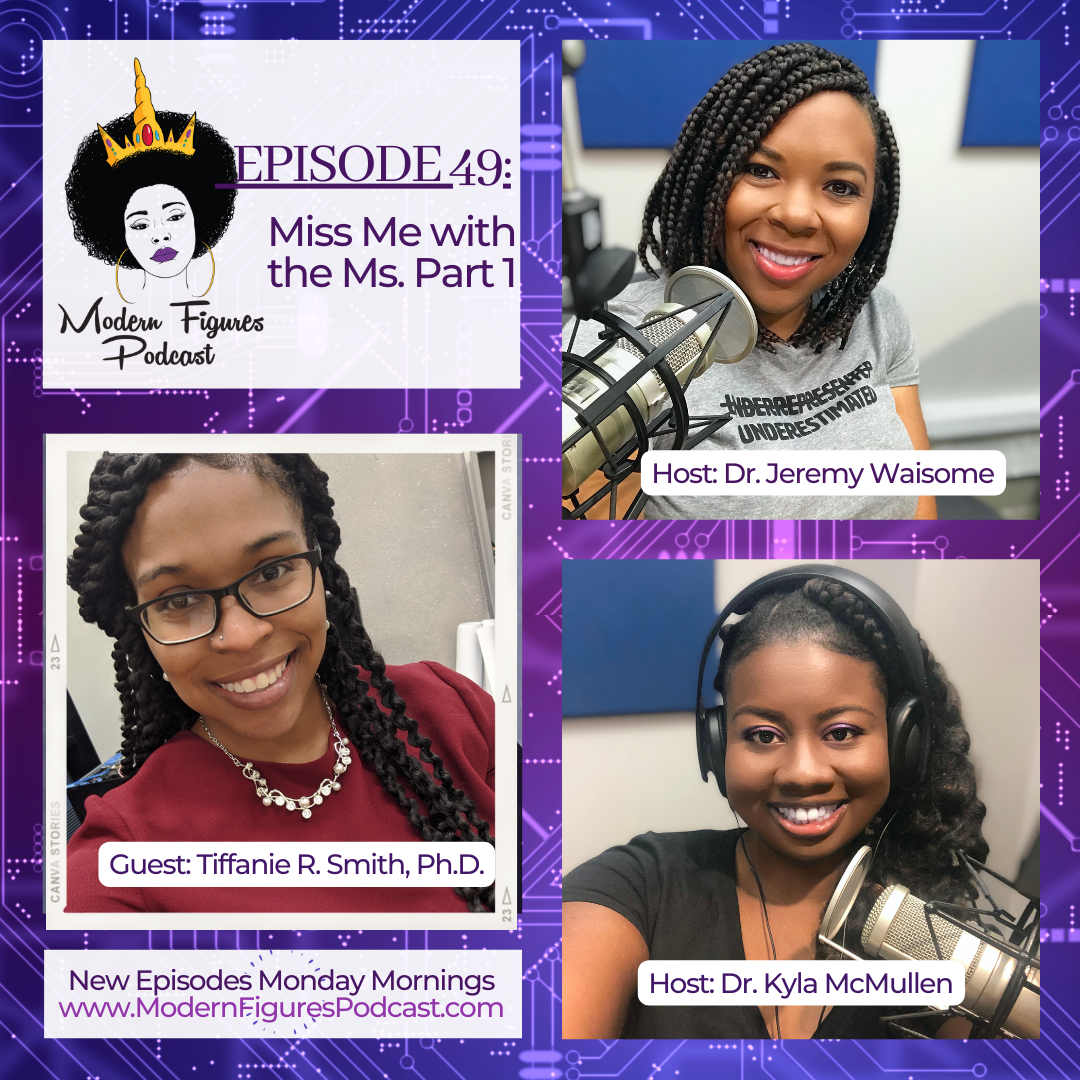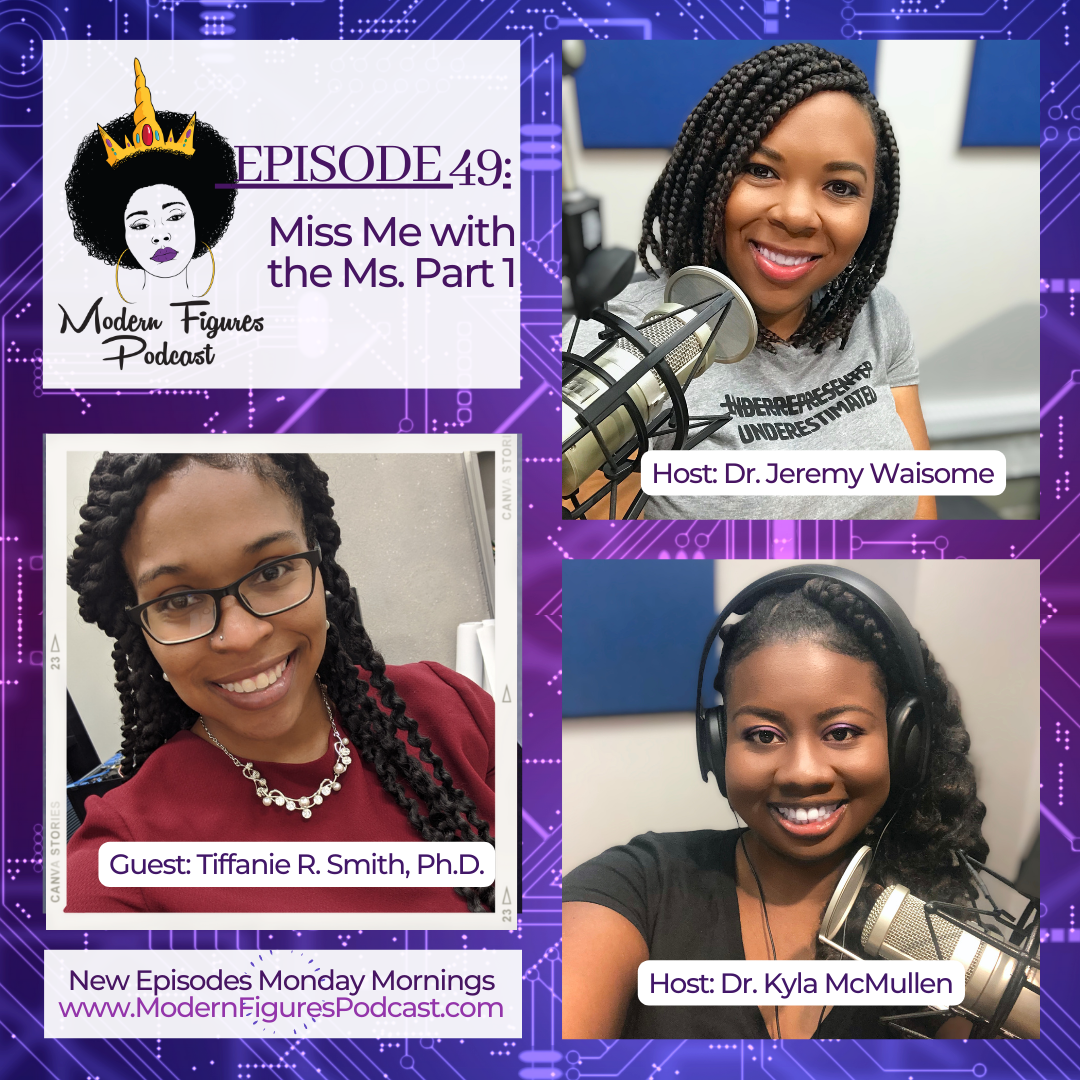 Episode 49 – Miss Me with the Ms. Part 1
Host: Dr. Jeremy Waisome & Dr. Kyla McMullen
Guest: Tiffanie R. Smith, Ph.D.
Episode Description: We are joined by Dr. Tiffanie R. Smith, a self-professed over-achiever, who recounts her journey to PhD from making the "best decision ever made" in her entire life to being shunned by her lab mates. Her path to current success included many twists and turns. Dr. Smith excels at following her gut instincts while remaining focused on her goals.
Tiffanie's Bio-
Dr. Tiffanie R. Smith is currently an Assistant Professor of Computer Science at Lincoln University of PA. She received her Ph.D. in Human Centered Computing from the University of Florida in the Department of Computer and Information Sciences and Engineering in 2019. Her research interests include educational technologies, embodied learning, culturally relevant education, and broadening minority participation in STEM.