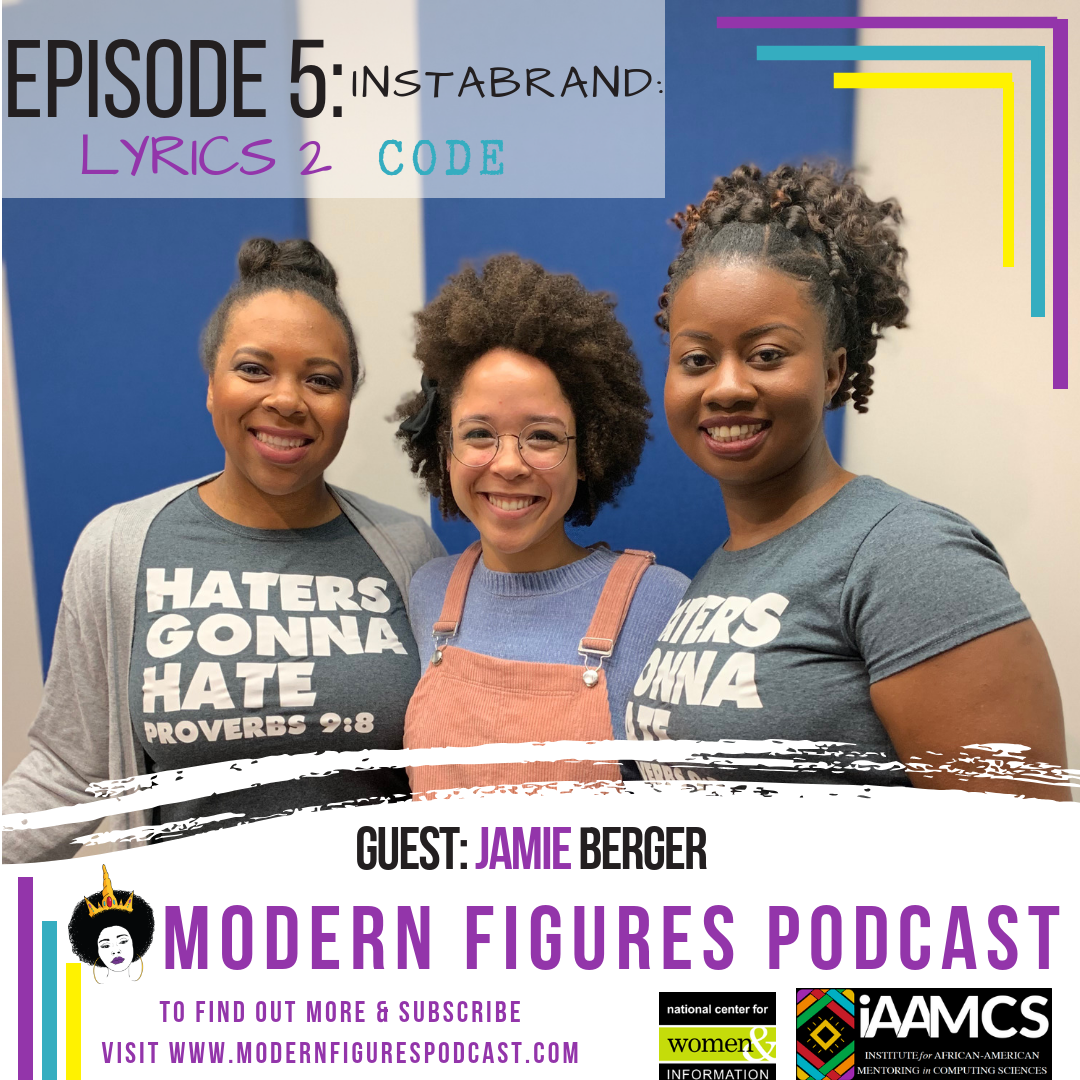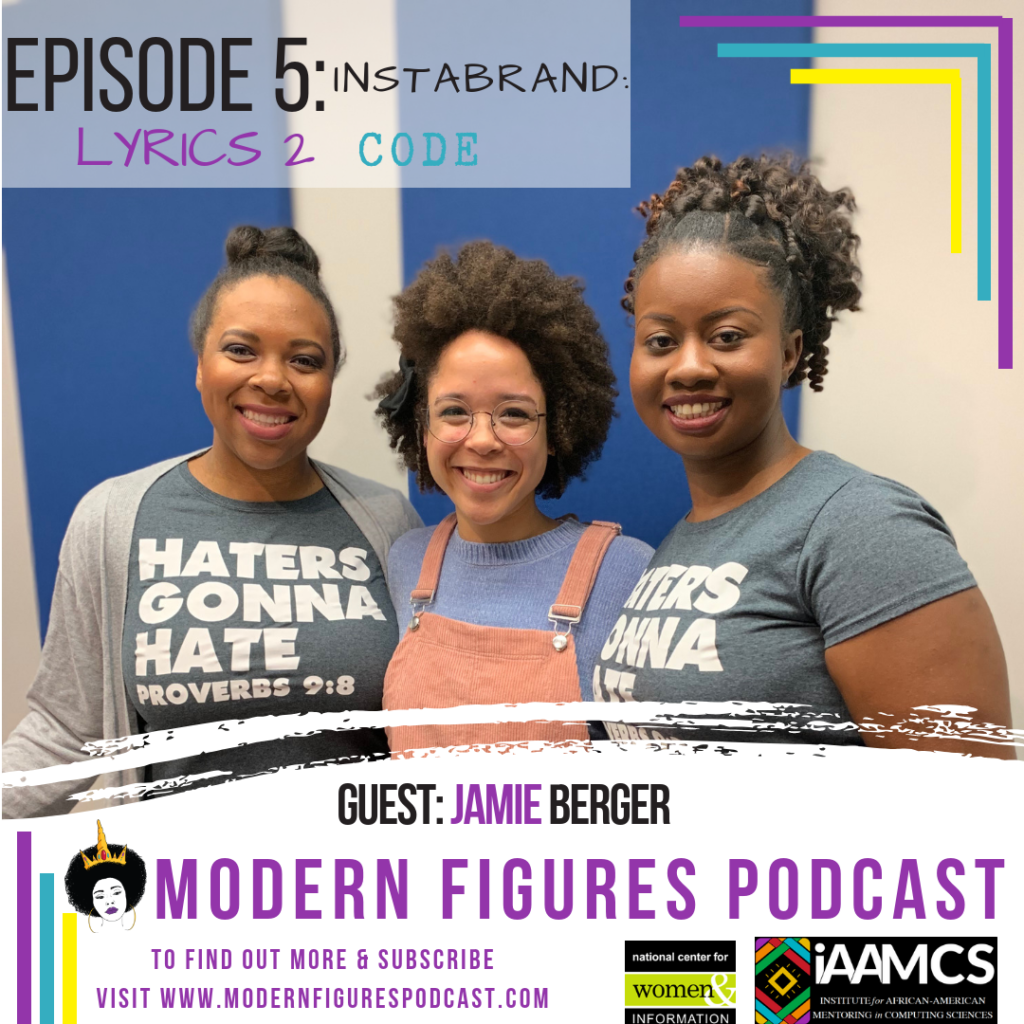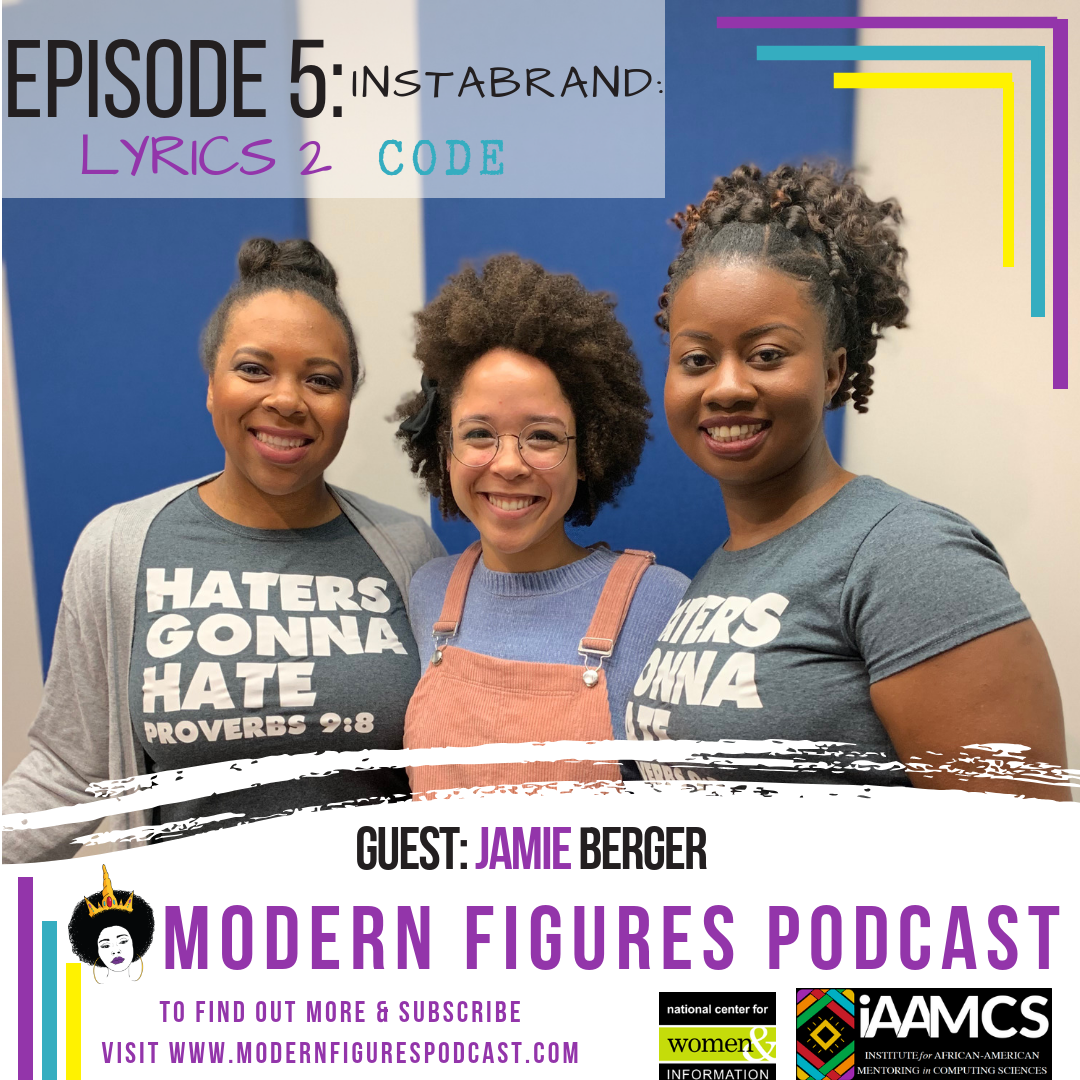 Episode 5 – InstaBrand (Developing Your Personal Brand)
Hosts: Dr. Kyla McMullen and Dr. Jeremy Waisome
Guest: Jamie Berger
Description: : From math to CS, Jamie has experienced several transitions along her educational journey. In this episode, we dive deep into what it's like to be a graduate student. Learn how her love for video games inspired her to pursue research. 
Jamie believes programming is an art form. And as the developer of Lyrics 2 Code, she encapsulates her creative ability by coding small, impactful lyrics. Warning: this episode is filled with lots of laughs.
Jamie Berger
 is a computer science Master's student at Michigan Technological University. She is performing community-based research on Native American relationships with computing and how we can modify computer science curricula to harmonize with Native American traditional values. 
Jamie
 is known as 
@BergerWithASideofCode
on Instagram for sharing anecdotal experiences of graduate school and posting Lyrics 2 Code. Lyrics 2 Code was created by Jamie to encourage more people of color to computing. She takes song lyrics from popular music, most commonly of the rap genre, and transforms them into snippets of computer code.