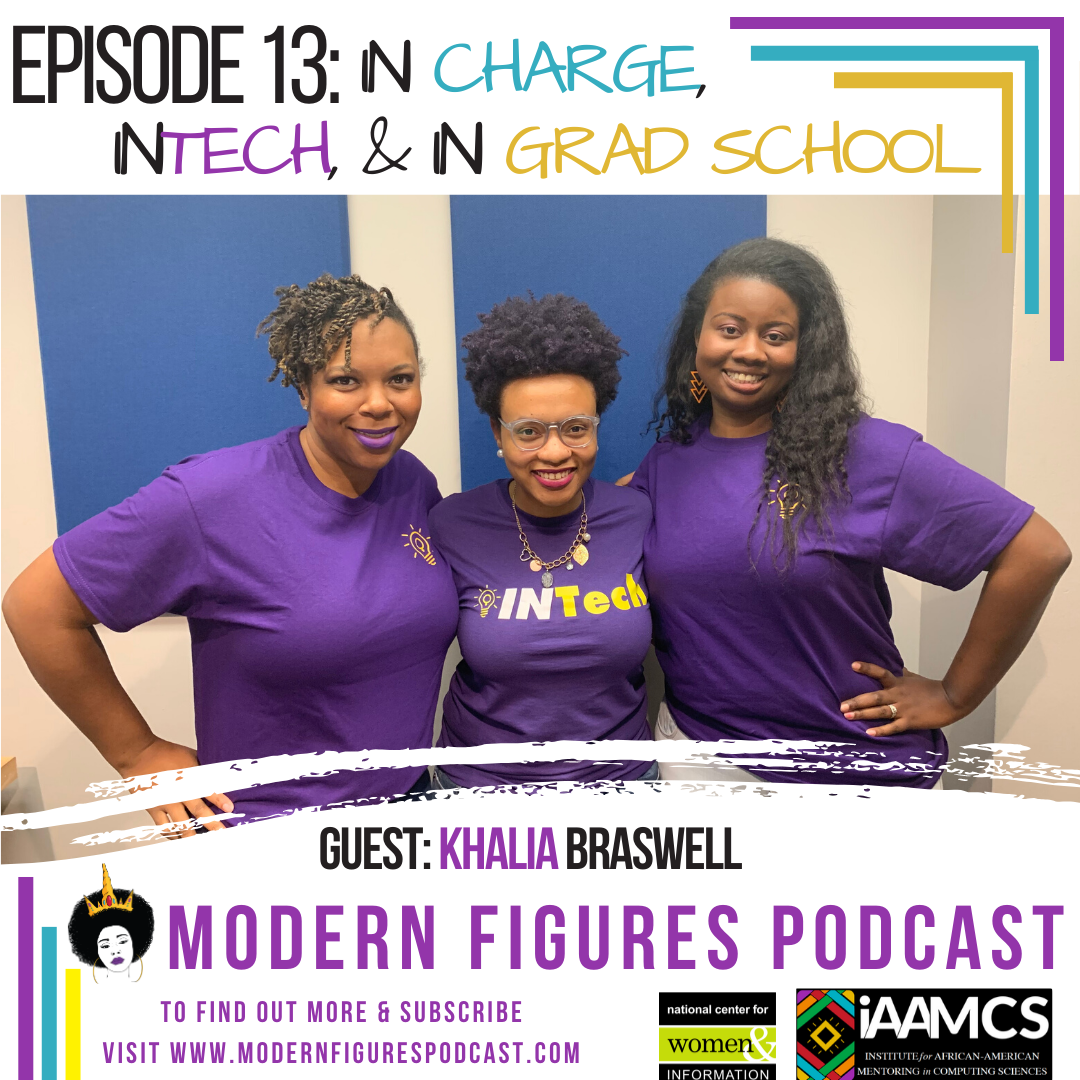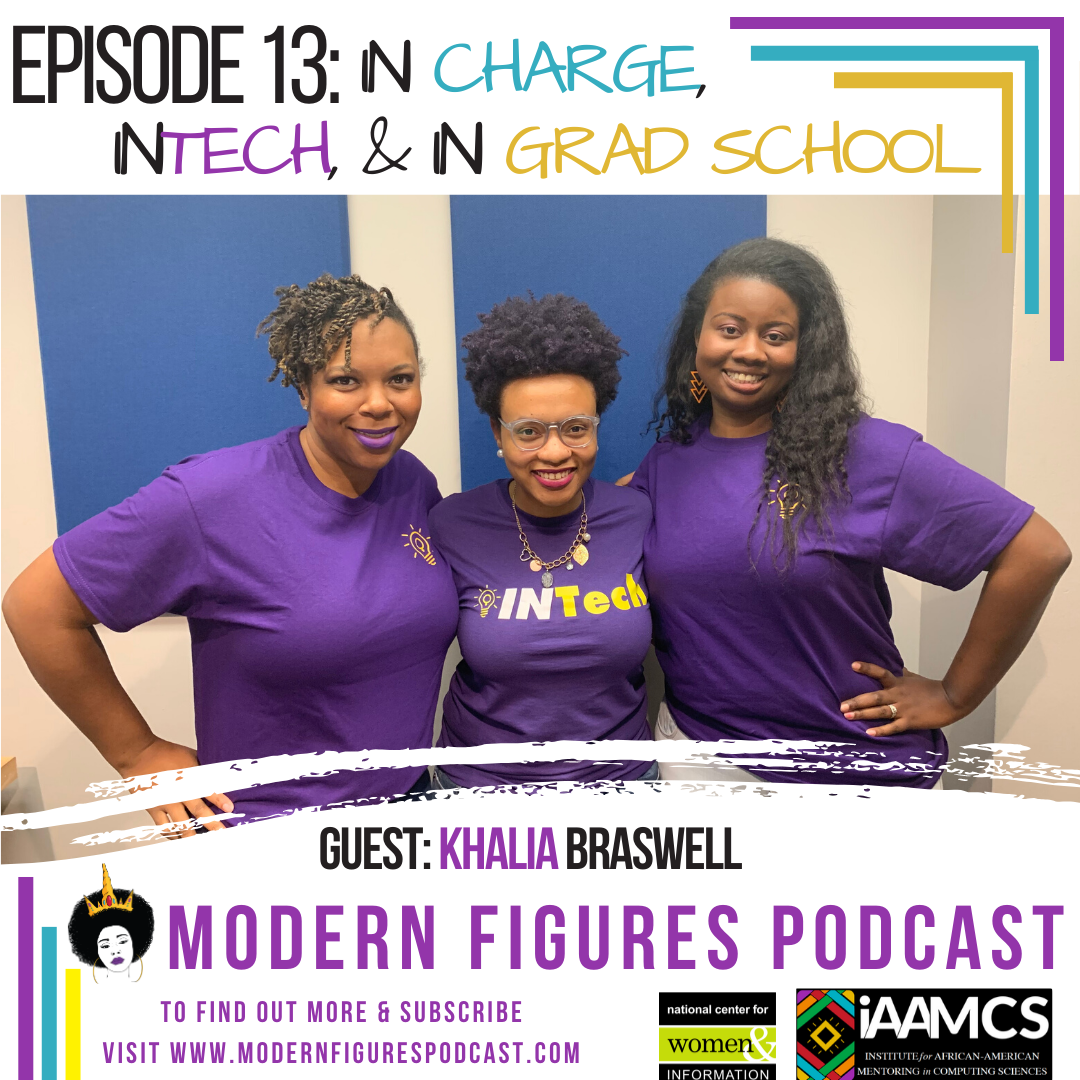 Episode 13 – In charge, INTech, and in grad school
Hosts: Dr. Jeremy Waisome & Dr. Kyla McMullen
Guest: Khalia Braswell
Instagram – @digital.diva, @intechcamp
Twitter – @KhaliaBraswell
Web – https://www.khaliabraswell.com,  https://intechcamp.org
Description:
Imagine taking a leap of faith to start something new when you're already secure in your perceived dream tech job. Khalia Braswell took the reins of her career to pursue her dream of creating an organization that serves her community and it is thriving. And now, she's fulfilling a new dream of obtaining a doctoral degree. Learn how she navigated the twists and turns she encountered along the way.
Bio:
Khalia Braswell is an award winning technologist, whose personal mission is to make a social change using technology. Khalia graduated from Phillip O. Berry Academy of Technology in 2008. She went on to study at North Carolina State University, graduating with a BS in Computer Science. In 2016, she also obtained her Masters in Information Technology with a concentration in Human Computer Interaction. Khalia is currently the Founder and Executive Director of INTech Camp for Girls, a non-profit whose mission is to inform and inspire girls to innovate in the technology industry. INTech targets girls in grades 6th – 12th through summer camps and after school programs, which teaches them how to build software solutions, introduces them to women of color in tech, and allows them to explore tech careers at various companies across the Carolina's. 
As a speaker and moderator, Khalia has given a TEDx talk highlighting ways to get more Black and Latinx girls in tech. She has also shared stages with notable leaders including John B. King Jr., former US Secretary of Education, and senior executives at Apple among others. She has also presented at Northwestern University, Apple, and the Grace Hopper Celebration of Diversity in Computing. She has been featured in Forbes, The Root, Charlotte Observer, and more.
Braswell was previously a user experience engineer at Apple in Cupertino, California where she helped design enterprise applications, which reached all Apple employees. She has been named to the 2016 Charlotte Mecklenburg Black Chamber of Commerce 30 Under 30 list, the 2017 North Carolina State University Computer Science Outstanding Young Alumni list, 2018 NAF Alumni Honoree's, and the 2018 Root 100 list of the most influential young African Americans. Khalia has also received the 2018 Walker's Legacy Women of Power award, the 2019 BlackcomputeHER "Lift As We Climb" award, and the Emerald Elegance Award For Technology from the Alpha Lambda Omega Chapter of Alpha Kappa Alpha Sorority, Inc . 
Braswell is a member of Delta Sigma Theta Sorority, Incorporated and the National Society of Black Engineers.