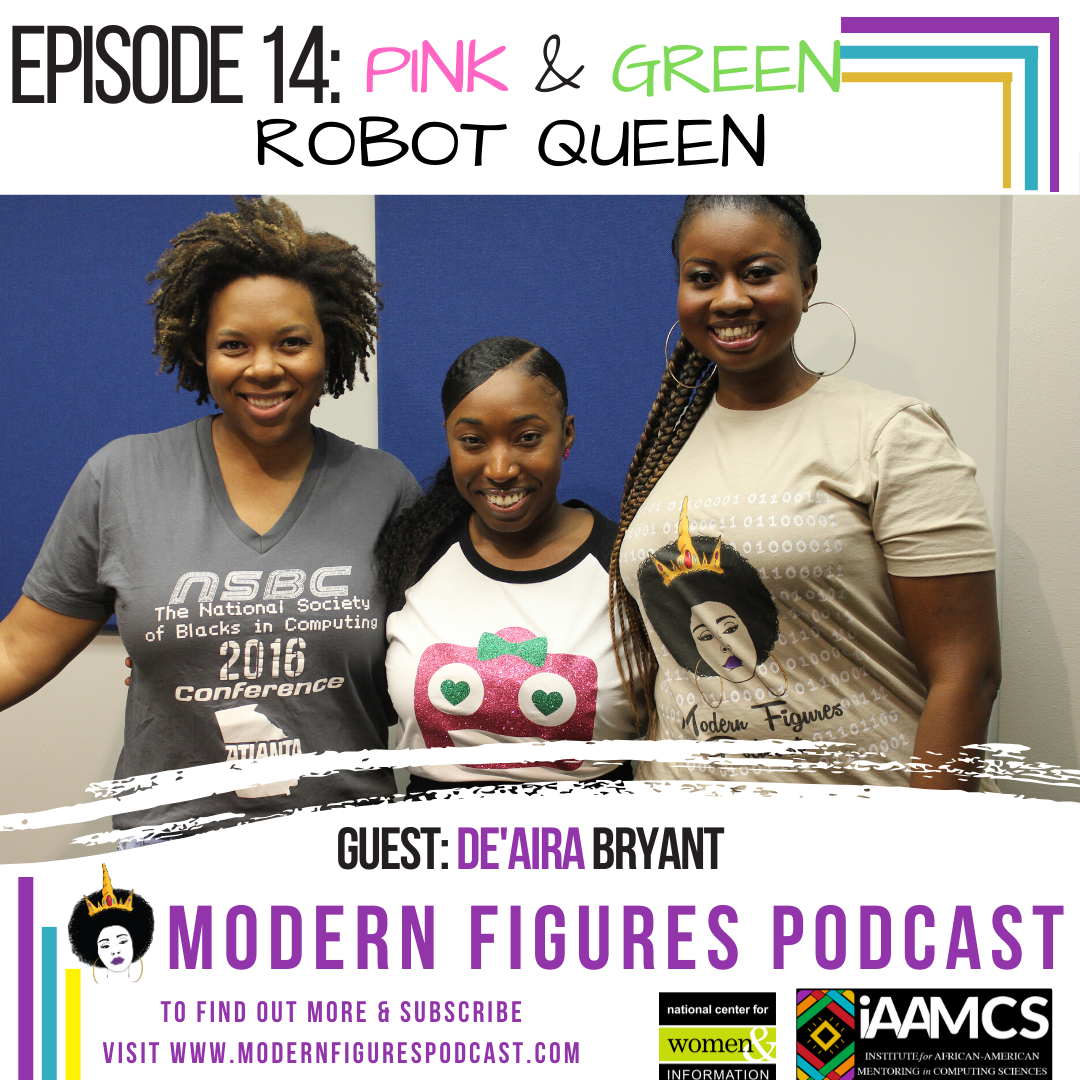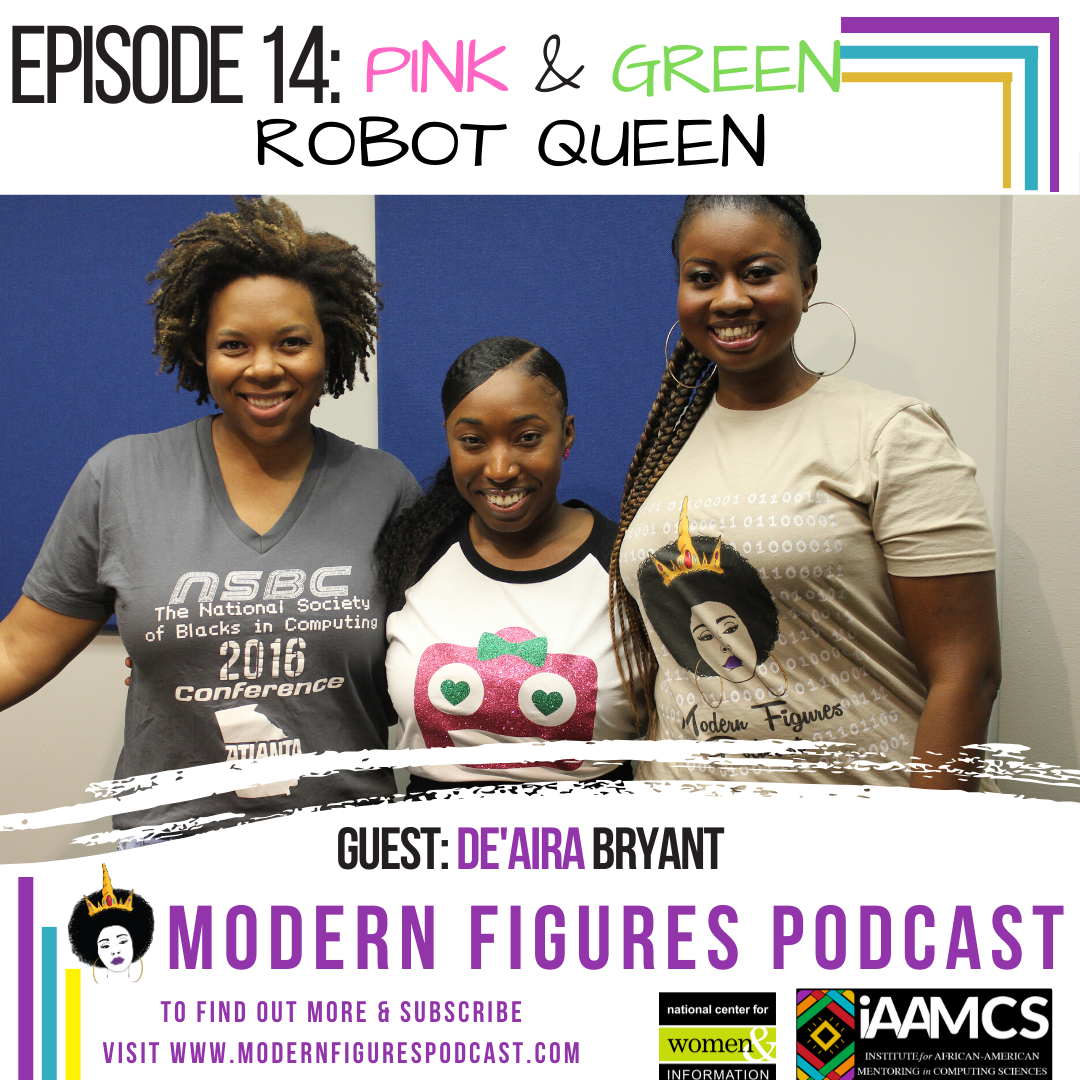 Episode 14 – Pink & Green Robot Queen
Hosts: Dr. Jeremy Waisome & Dr. Kyla McMullen
Guest: De'Aira Bryant
Instagram – @DeeGotRobots
Twitter – @DeeGotRobots
Web – www.deairabryant.com
Description:
 De'Aira is a graduate student conducting interdisciplinary research focused on helping children through social robotics at Georgia Institute of Technology. Listen in as she discusses what it's like to be a "high profile graduate student" traveling the world, sharing how we can leverage artificial intelligence, human-computer interaction, ethics, and machine learning to improve outcomes for society. Her experiences now are a long way from those she had in her hometown in South Carolina within the "Corridor of Shame." Her unconventional route into computing is hilarious but shows just how important mentorship and community is for Black women in computing.
Bio:
De'Aira Bryant is a third-year computer science Ph.D. student in the School of Interactive Computing at the Georgia Institute of Technology. Her research areas span the fields of human-robot interaction, artificial intelligence and cognitive science. As a graduate researcher in the Human-Automation Systems (HumAnS) Lab, her studies explore the possibilities for interactive communication between children and social robots. She is especially passionate about the fair and ethical use of AI for social good and the protection of vulnerable populations.

Prior to attending Georgia Tech for her graduate studies, De'Aira graduated Summa Cum Laude from the University of South Carolina with a bachelor's degree in Computer Science and a minor in Mathematics. She is a recipient of the National Science Foundation Graduate Research Fellowship, the National GEM Consortium Fellowship, the SLOAN Minority PhD Fellowship and the Lillie J. James Computer Science award.

Hailing from the small town of Estill, South Carolina, De'Aira is also an active member of Alpha Kappa Alpha Sorority, Inc. She has demonstrated a long history of service work and is particularly involved in a variety of computer science and robotics outreach programs. De'Aira even recently gave a TEDx talk entitled "Paying it Forward with Social Robots." In the long term, she dreams of pursuing a career in academia to further inspire and promote computer science education for all students.