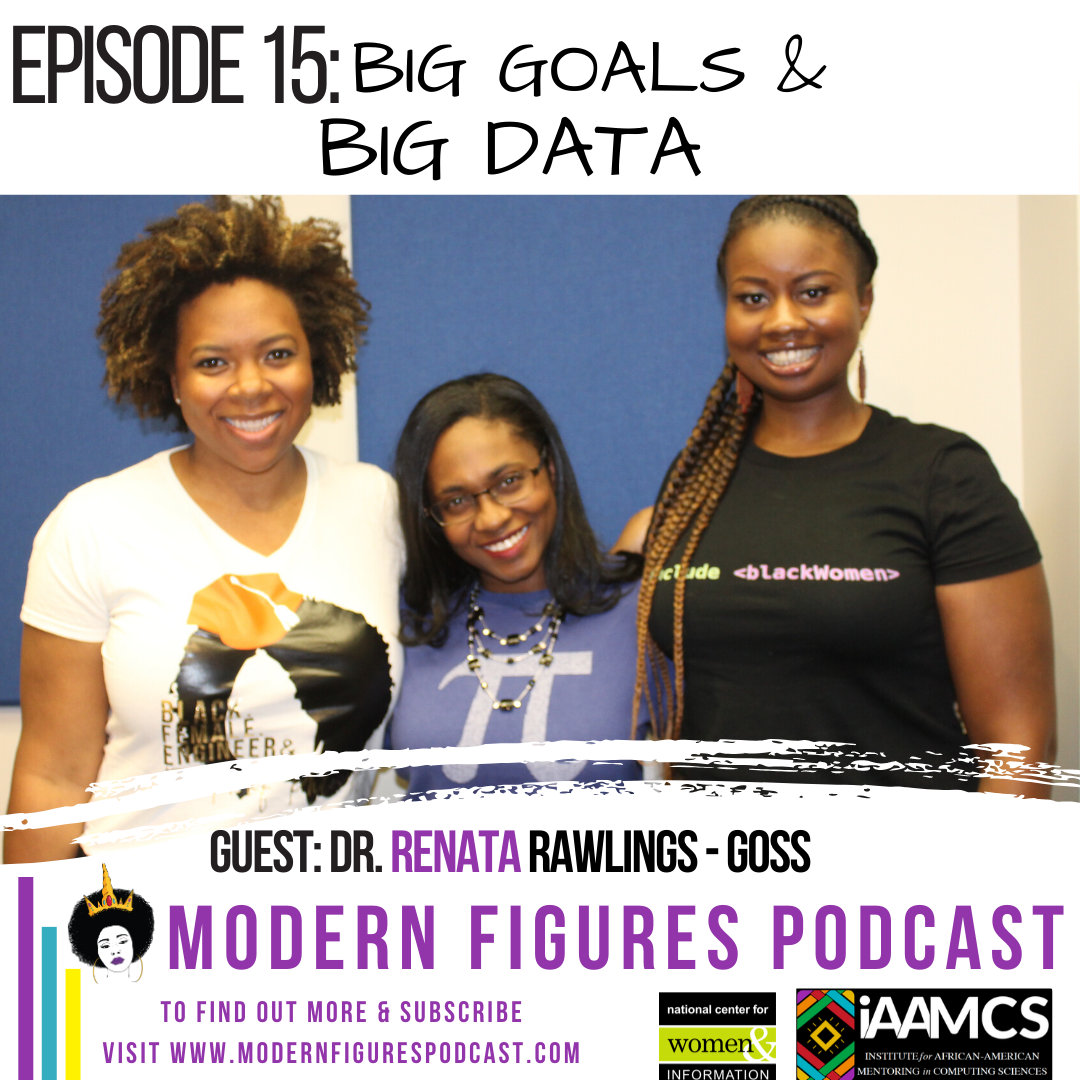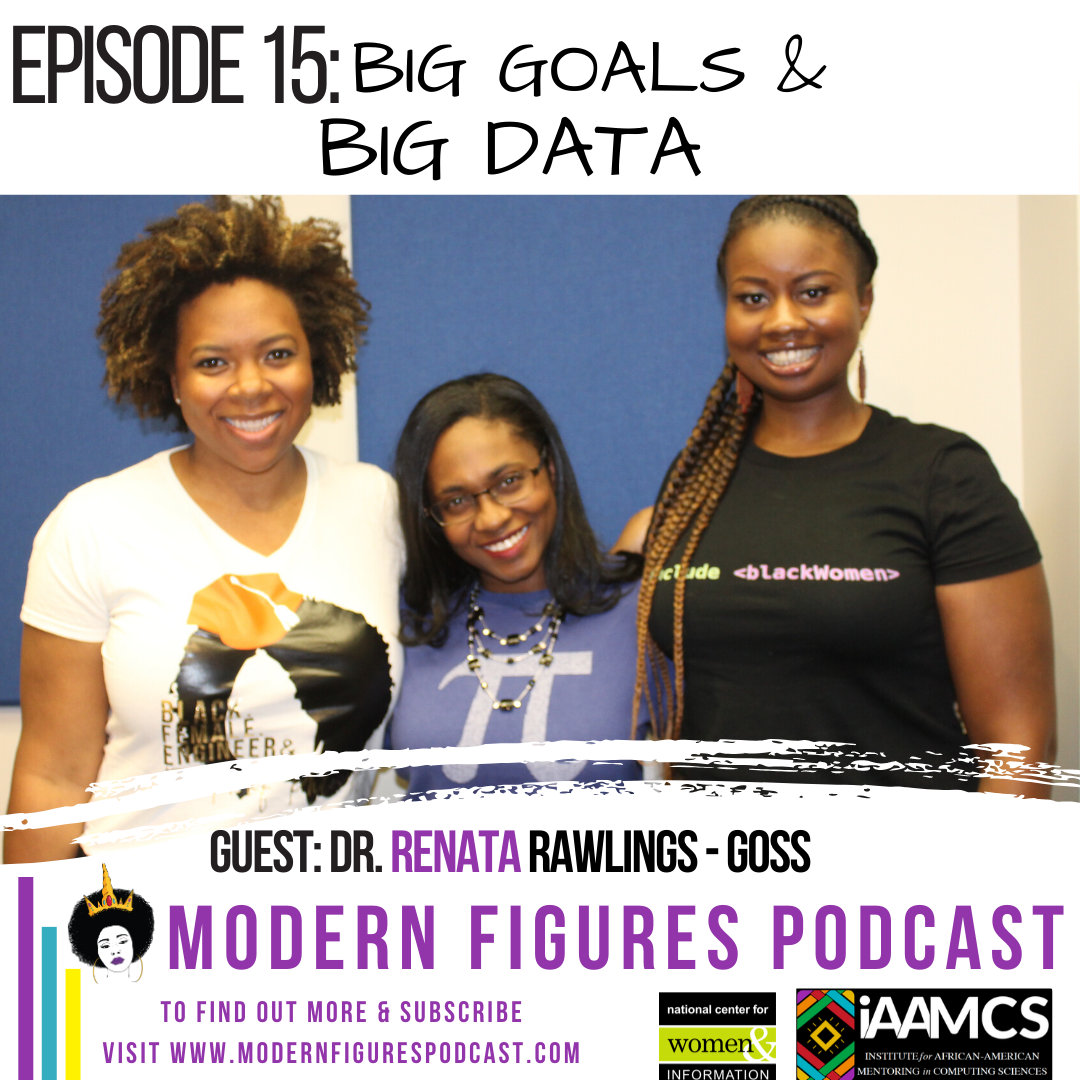 Episode 15 – Big Goals & Big Data
Hosts: Dr. Jeremy Waisome & Dr. Kyla McMullen
Guest: Dr. Renata Rawlings-Goss 
LinkedIn – Dr. Renata Rawlings-Goss
Twitter – @GossRenata
Web – Good With Data
Description: Would you say no to the Alvin-Ailey Dance School? Dr. Renata Rawlings-Goss did in the name of science! Though she was enrolled in a competitive performing arts program during high school, a PBS commercial inspired her to pursue an interest in astrophysics. Her undergraduate experiences at Florida Agricultural & Mechanical University ultimately catalyzed her desire to pursue graduate school. Though she is a biophysicist by training, Dr. Rawlings-Goss currently serves as the founding Executive Director of the South Big Data Innovation Hub where she helps industry leaders leverage data science to identify solutions at the regional and national level. Learn about how she translated her skills into the discipline of computing through research.
Bio:
Dr. Renata Rawlings-Goss is a nationally recognized leader in Data Science and the founder of The Data Career Academy, a 5-week intensive for professionals and faculty looking to accelerate their careers with data, manage large scale data projects, grow a data science network, get introduced to thought leaders-including hiring managers, and get live help in creating a personalized strategic data career plan.
Dr. Rawlings-Goss is the Executive Director of the South Big Data Innovation Hub, an NSF funded 16 state center connecting industry, academia, and government around data science innovation, as well as the Director of Strategic Partnerships for the Georgia Institute of Technology- Institute for Data Engineering and Science (IDEaS).
Formerly, Dr. Rawlings-Goss worked with the White House Office of Science and Technology Policy, under President Obama's administration, founding the National Data Science Organizers and co-leading the writing team for the Federal Big Data Strategic Plan.
Through her roles, she has served as an executive strategist, career mentor, and policy advisor to Fortune 500 companies, individuals, as well as over 19 federal and state government agencies around data science education, Big Data, Digital Transformation, Public-Private Partnerships, Artificial Intelligence (AI), Internet of Things (IoT), Machine Learning, Data Career Success, Professional Development and Data Innovation. Author of "Data Careers, Training, and Hiring" published by SpringerPress, her work has been recognized in the Washington Post, the Wall Street Journal and as one of President Obama's top 100 Impacts in Science and Technology.