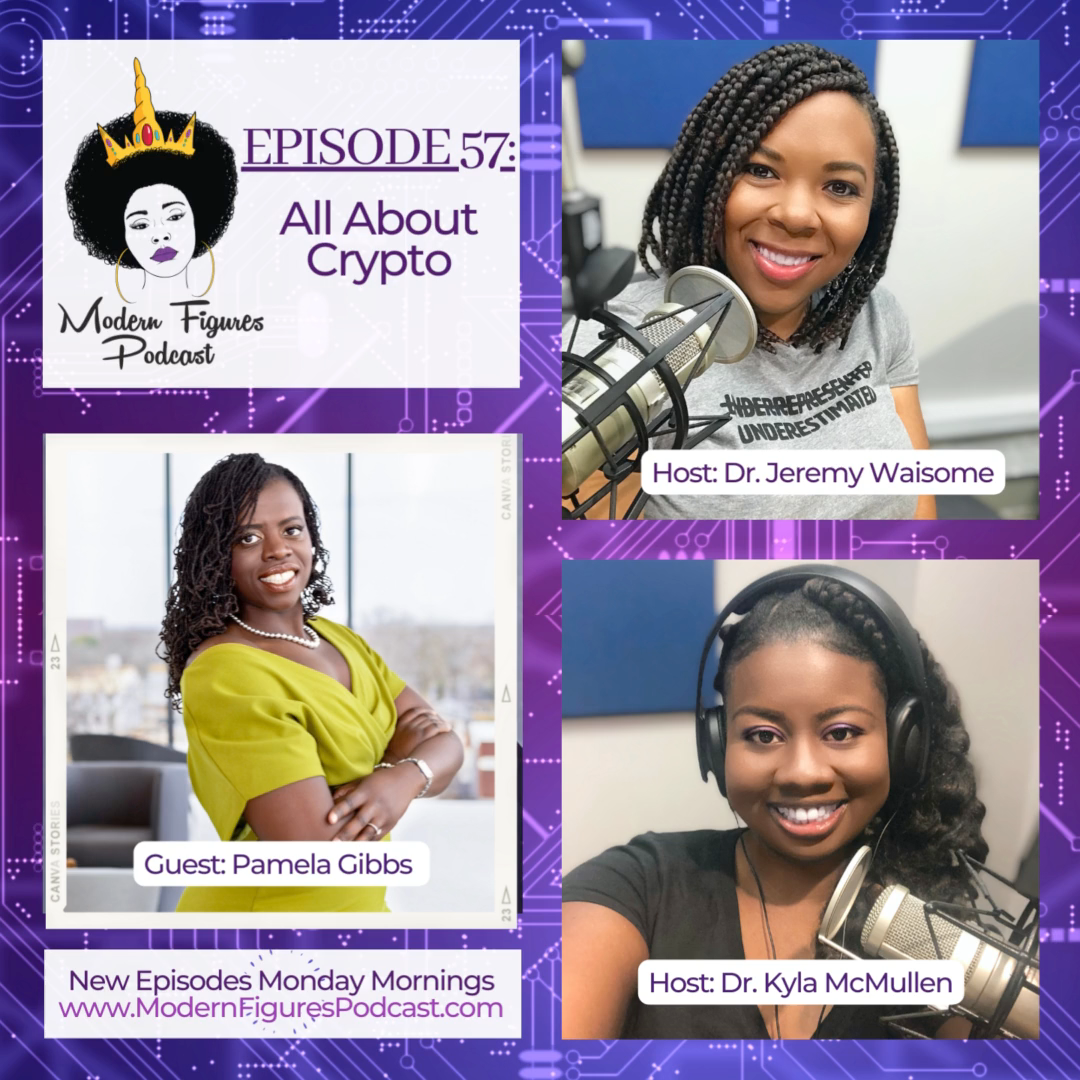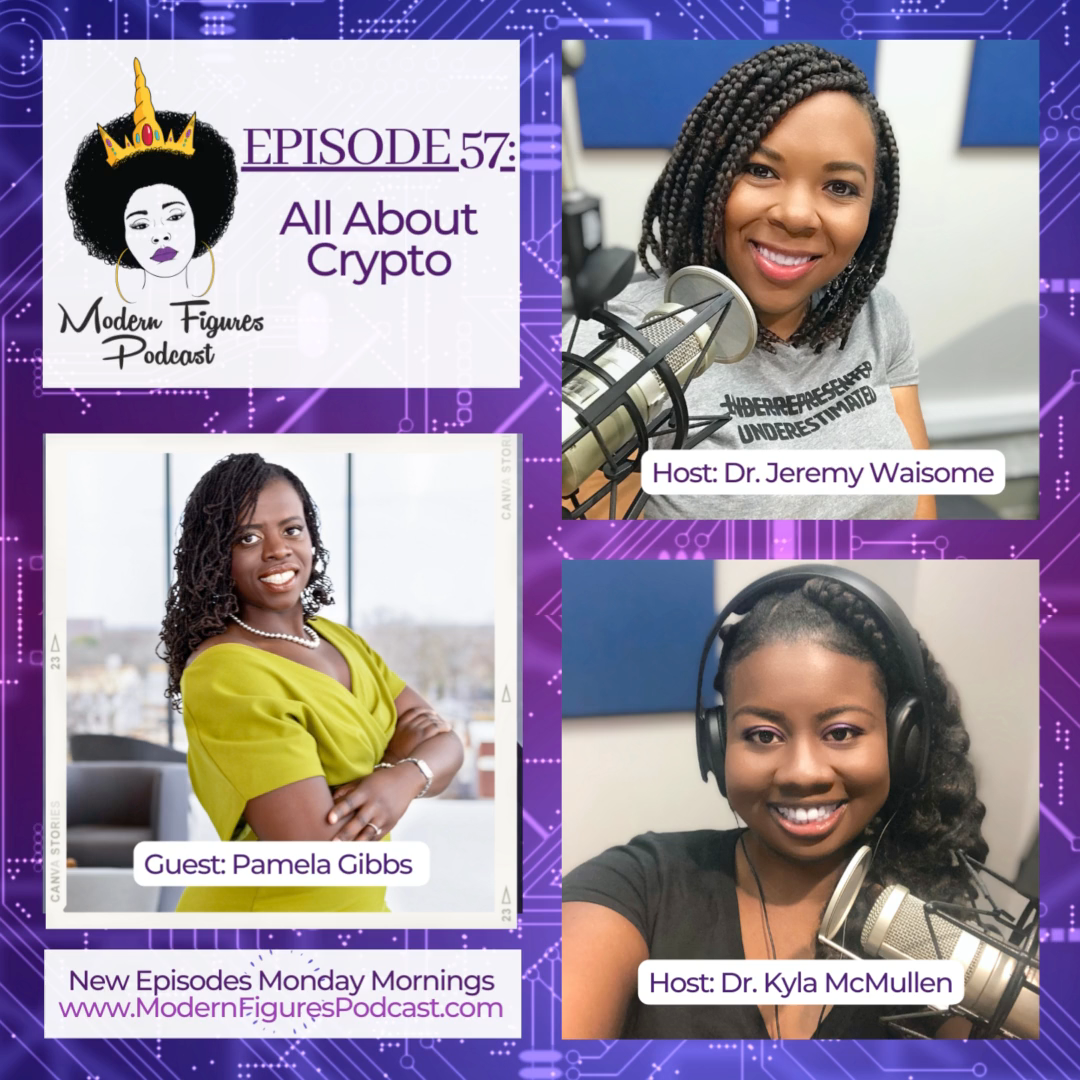 Episode 57 – All About Crypto
Hosts: Dr. Jeremy Waisome & Dr. Kyla McMullen
Guest: Dr. Pamela Gibbs
Twitter: 
Website: Pamelagibbs.com
Episode Description:
On this episode, we welcome back Dr. Pamela Gibbs to the Modern Figures Podcast as a rare repeat guest (check her out on Episode 26). If you have all of the questions about crypto, Dr. Gibbs has all of the answers. Learn how being "nosey for a living" led to a career and the connection between Walmart and crypto.



Pamela's Bio-
Dr. Pamela Gibbs wears many hats. A wife. A mom of 2 humans and a Cane Corsco. A computer scientist. A maker of good trouble. A lover of all things Beyonce. A member of Zeta Phi Beta. A researcher…and a future venture capitalist/angel investor. She lives life with the motto of shooting all shots, even in the dark with the full expectation that they will go in. Worked across multiple industries – banking (Bank of America), government (Northrop Grumman), retail/e-commerce (Walmart), big tech (Google), web3/fintech (stealth mode crypto start-up). Board Member for Anita Borg and Hosts for Humanity. B.S. International Business & Marketing, MBA from Penn State University: Doctoral of Science in Information & Interaction Design from University of Baltimore.