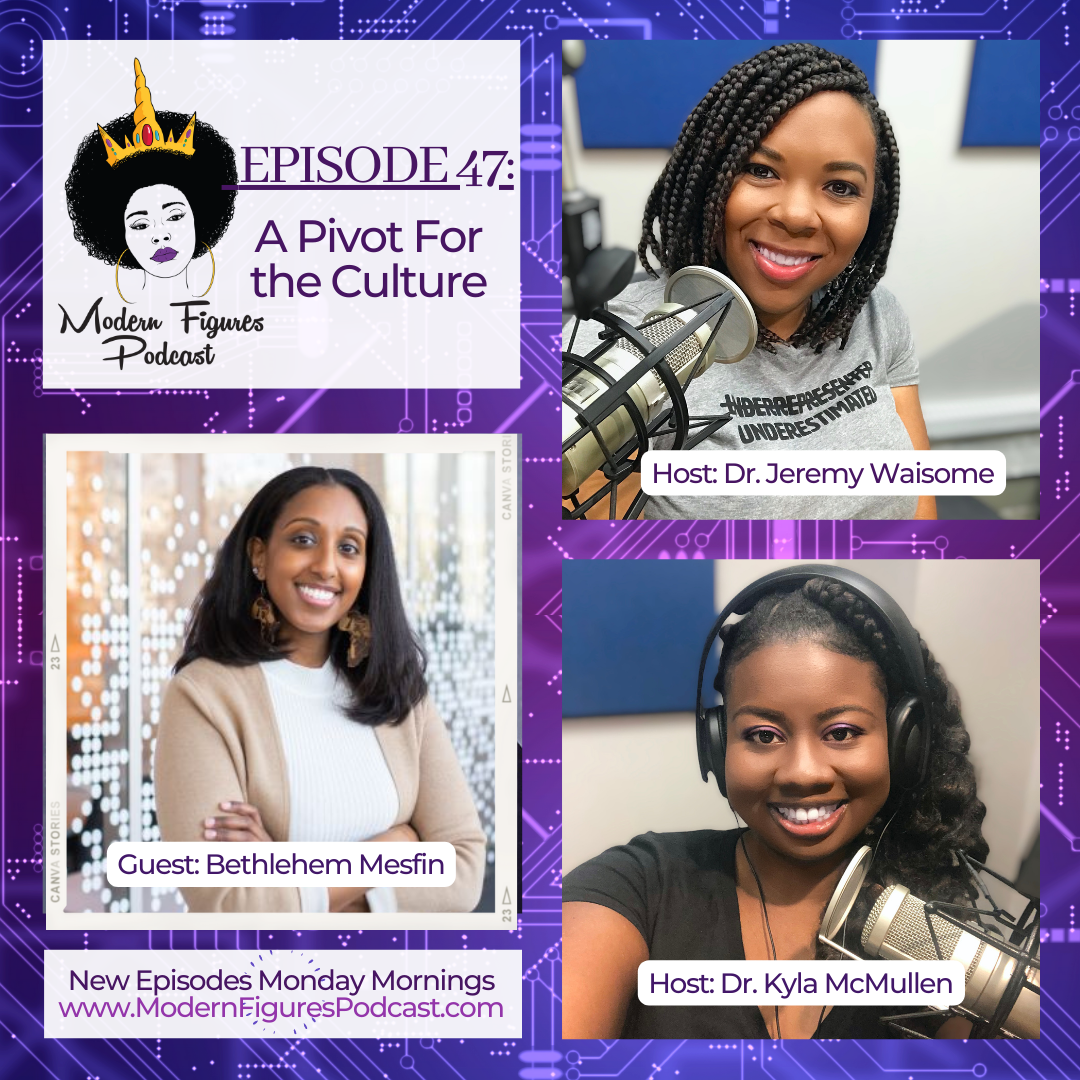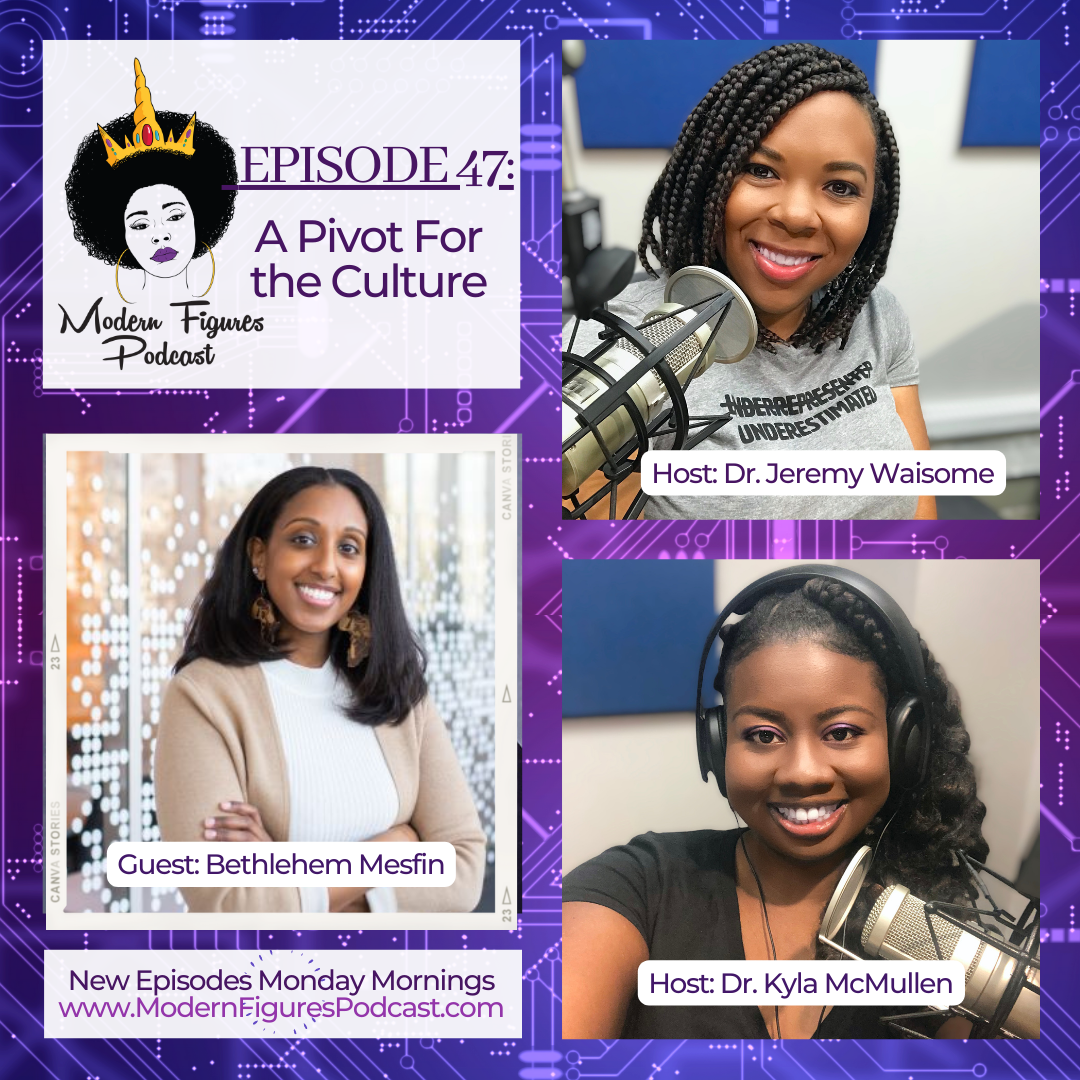 Episode 47 – A Pivot For the Culture
Host: Dr. Jeremy Waisome & Dr. Kyla McMullen
Guest: Bethlehem Mesfin
Twitter:
.@BettyMes_
Episode Description: Meet friend of the podcast, Bethlehem Mesfin, a graduate student pursuing a Master of Science in Computer Science. Learn about her shift into tech and how a need for community lead to co-founding Code 4 the Culture.
Betty's Bio-
Bethlehem Mesfin is a graduate student at Northeastern University, pursuing a Master of Science in Computer Science. Driven by her passion for building products for all, she transitioned from a career in business into the world of computing.

Bethlehem earned her Bachelor of Science degree in Business Management, with dual concentrations in Marketing and Leadership & Consulting, from Binghamton University (SUNY).

Bethlehem is a co-founder and former co-president of Code4TheCulture, a student-led organization dedicated to creating a supportive and safe community for Black and Latinx Graduate students in Computer Science. She currently serves on the Code4TheCulture Alumni Advisory Board and is a GEM University Fellow.