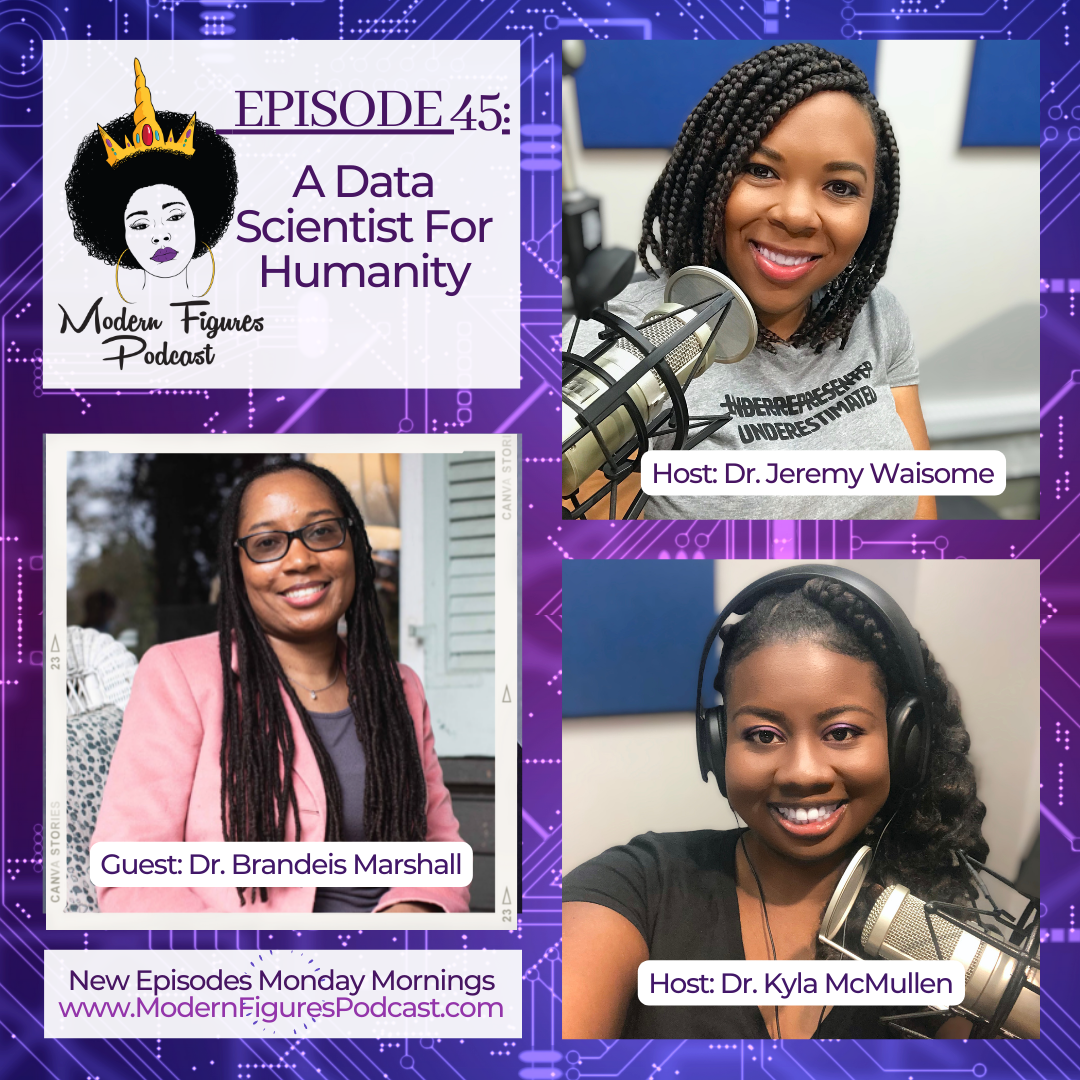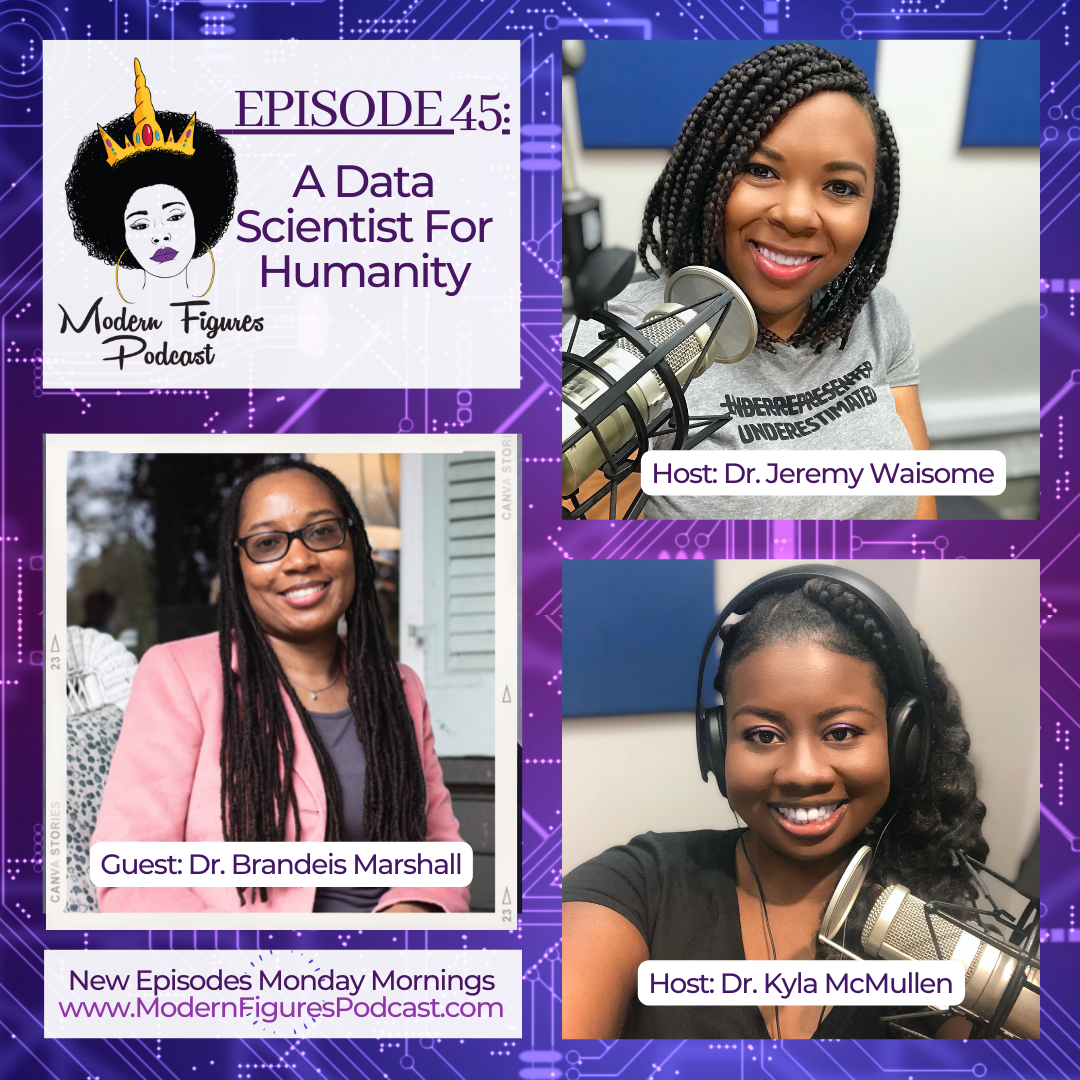 Episode 45 – A Data Scientist For Humanity
Host: Dr. Jeremy Waisome & Dr. Kyla McMullen
Guest: Dr. Brandeis Marshall
Twitter:
.@csdoctorsister
Episode Description: Dr. Brandeis Marshall was able to combine her two loves: math and dance. What began as rolling coins for her mom led to a career in computing which placed her on the front end of "this internet thing".
Get ready for a multitude of funny and surprising stories outlining her journey to leadership. You can continue learning from Dr. Marshall by subscribing to her Rebel Tech newsletter or following her on Medium.
Brandeis' Bio – Brandeis teaches, speaks and writes about the impact of data practices on technology and society. Her work contributes to the data engineering, data science, and data/computer science education fields. Through Dr. Marshall's data education firm DataedX, she guides current tech workers in building data equity skills. Her first book, Data Conscience: Algorithmic Siege on our Humanity, is expected to be released later in 2022. It unearths the interlocking computational and civic implications of data on digital processes, structures and institutions.