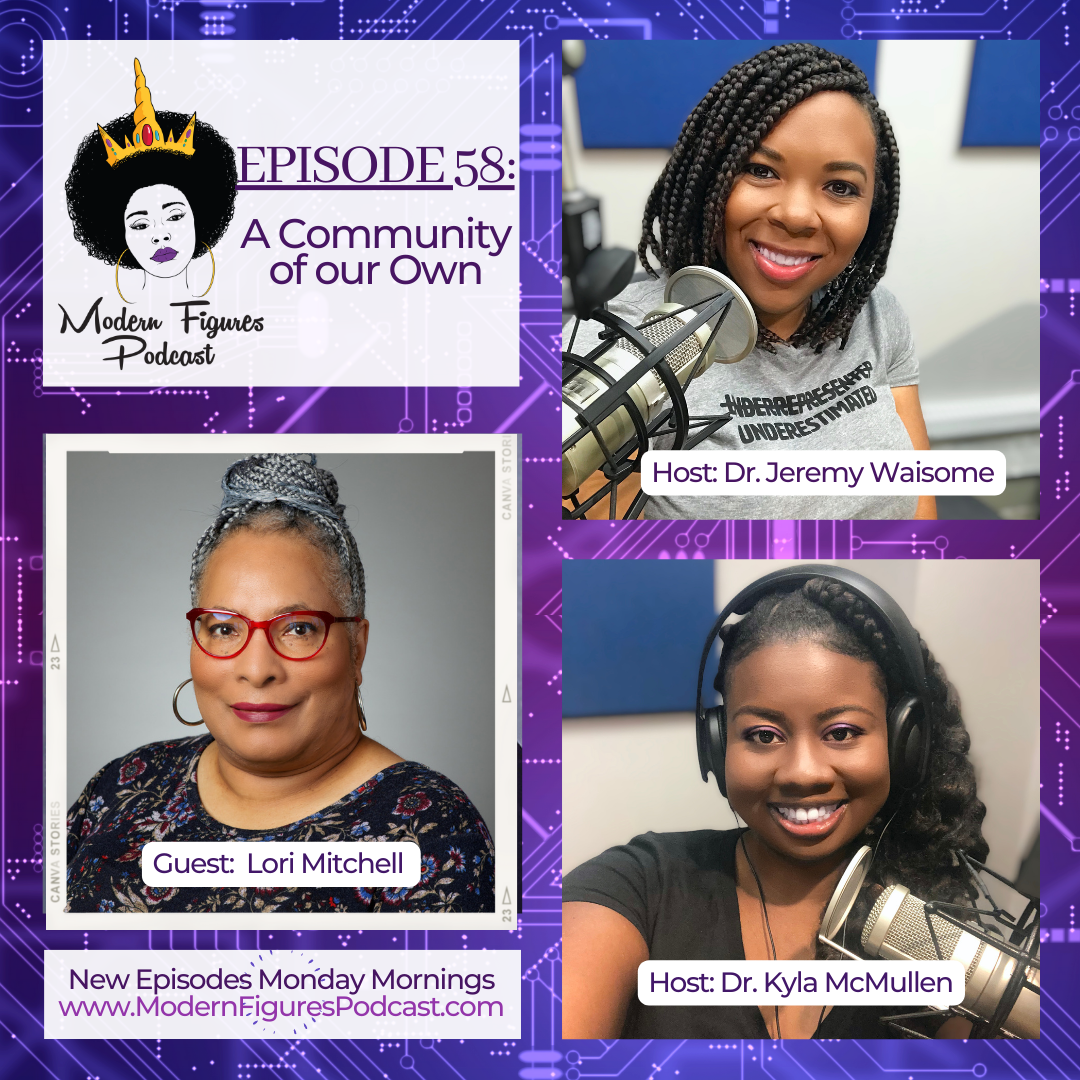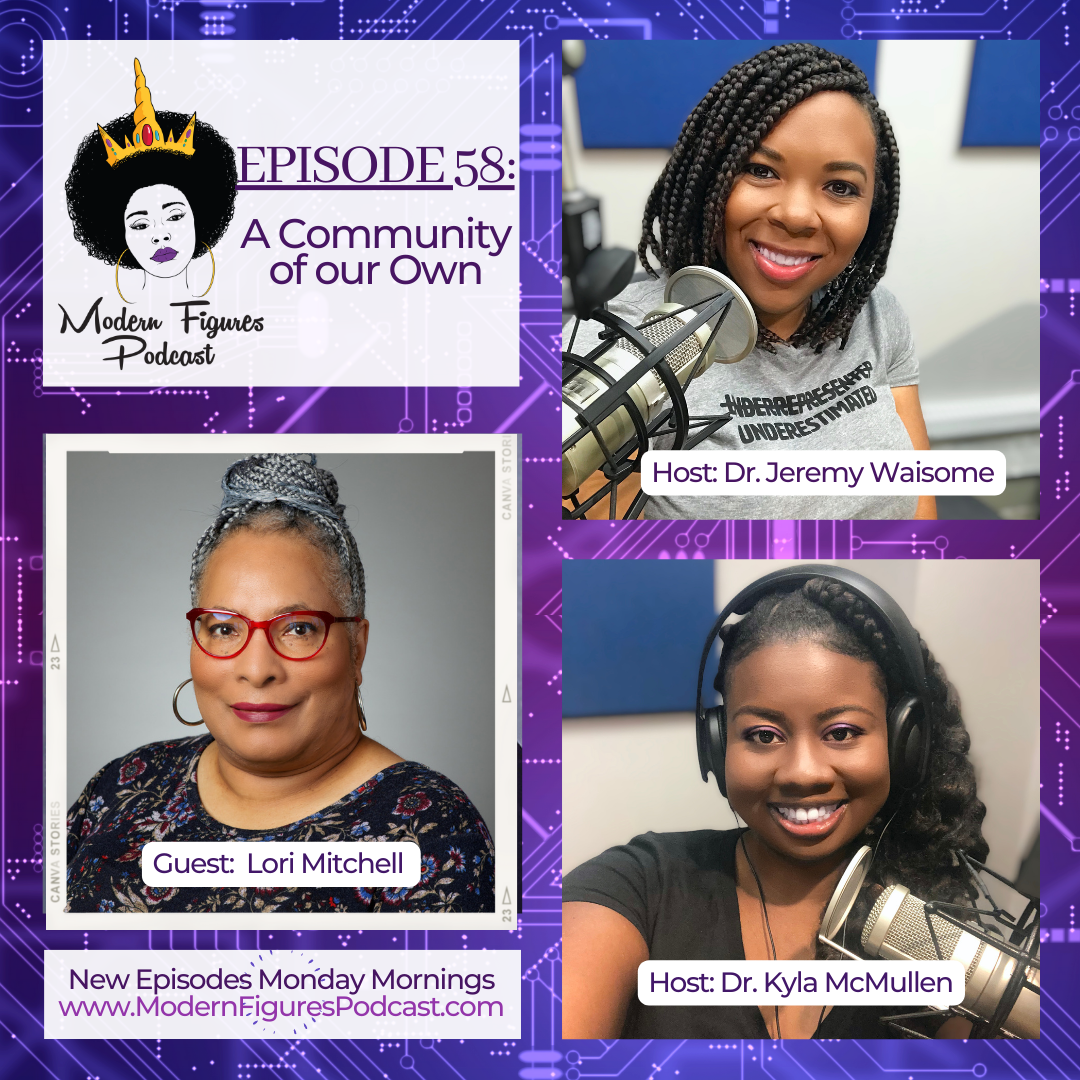 Episode 58 – A Community of our Own
Hosts: Dr. Jeremy Waisome & Dr. Kyla McMullen
Guest: Lori Mitchell
Twitter: 
Website: https://www.blackwomenintech.com
Episode Description:
From growing up as a "science nerd", to a career in respiratory therapy to founding Black Women in Technology, an organization dedicated to encouraging Black Women and other women of color to pursue technology as a career. Listen as Lori Mitchell shares why she is not done yet and why we call her the true definition of levels, levels, levels.

Lori's Bio–
Black Women in Technology was created as a Meetup group in late 2014. New to Los Angeles and a self described tech enthusiast, she attended technology events around the city. Much to her surprise she noticed most of the events were not well attended by Black Women. She asked several women of color why and found one nagging reason – they didn't know the event was taking place. Lori began to post technology and technology-related events held in Los Angeles and surrounding areas to BWiT's Meetup page. The postings allowed members the support of knowing someone else, like them, would be
attending. Feedback from attendees was overwhelmingly positive and encouraging. The group now boasts more than 500 Black Women, ranging in ages from 20 to 67, dedicated to learning our past in tech and becoming the future of tech. Lori's goal for BWiT is to provide a cohesive platform for African-American and other women to develop relationships, receive recognition, network and learn. Black Women in Technology is dedicated to encouraging women to enter and stay in technology while encouraging startups and businesses founded by women of color.
In 2015, Lori became one of two Community Leaders for the Anita Borg Institute's dotLocal initiative. The ABI.LA (ABIdotLA) group's launch was held at Google in October 2015. She also attended her first GHC conference last year with the ABI.Local team. Lori has also had the opportunity to judge a hackathon and present on a few panels around Los Angeles.
In October 2018, BWiT launched its first inaugural NW Summit in Seattle. The successful event was held on Microsoft's campus and hosted over 300 women of all backgrounds on topics ranging from blockchain to self-care. The summit solidified Lori's and BWiT's mission to meet the needs of such an incredible community. Lori Pressley-Mitchell, BS, RRT has worked in technology since 1996. Self-taught to function as a system analyst in 1996 while a Respiratory Therapist, she eventually returned to school to complete a Bachelor's Degree in Information Systems from Pennsylvania State University (2002). She enjoys her 3 grandchildren and is a former Director of IT Applications.